Steven Johnson takes on management role within DJR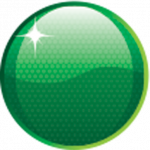 Steven Johnson has taken on a senior management position within the team that bears his father's name – Dick Johnson Racing.
Johnson, now in his 13th full season as a V8 Supercars driver, has secured a permanent role on the team's board of directors, helping with the day-to-day running of DJR, plus shaping the future of Australian motorsport's longest-running V8 team.
Dick Johnson Racing has won seven Australian Touring Car/V8 Supercars Championships, plus three Bathurst 1000s, but at times, the price of success has come at a cost.
In recent years, DJR has endured a chequered past, with sponsorship woes crippling the team in 2005 and 2006, before the much publicised ownership bust-up between Dick Johnson and his former business partner Charlie Schwerkolt in 2010 dogging the team.
THE FINAL RACE OF THE 2023 REPCO SUPERCARS CHAMPIONSHIP ON ONE OF THE WORLD'S BEST STREET CIRCUITS. GO ALL IN AT THE VAILO ADELAIDE 500, CLICK HERE TO BUY TICKETS
Resilience, however, is a trademark of the Johnson team, who have grown to a four-car outfit this year.
Currently 13th in the V8 Supercars Championship and the best of the four DJR Falcons, 'Stevie J' says that his move into a management role within his father's famous team is a step towards securing his and DJR's future.
"It's something that I've been looking at for a while," Johnson told Speedcafe.com.
"I'm enjoying it. It's a natural progression from me in my life and where it's going. I want to make sure that when I'm 67 like mum and dad, we're in a position where we don't have to worry and my wife and I can enjoy our life."
While Johnson says he is committed to retaining his role as race driver in the immediate future, the dual role has its challenges.
"It can be tough. It is very mind draining. Mentally, you've got to be strong," he said.
"The big thing is to not think about what we've done outside of the car, commercially or internally, when I'm getting in the car to go race. I'm trying ultra hard on keeping those tasks separate."
DJR's chief operating officier Scott Jennings says that Johnson's step into the team's management is a natural progression.
"Stevie J has moved into a managerial position in the team, because looking to the future, it's going to be Steve Johnson's team one day," Jennings told Speedcafe.com.
"Steve has wanted to step into a managerial role and check the day to day runnings for some time. It's good to see the guy who will actually run the team one day be more involved. It's something that he wanted to do, he chose to do it, and he does a good job at it.
"Now, my challenge with that is that I don't want him to take away his core focus of being the lead race driver of our team."
In an exclusive Speedcafe.com interview, Johnson speaks about taking on the management role, how it affects his day-to-day duties and his future as a race car driver.
CLICK HERE for this week's Cafe Chat with with Steve Johnson.