Independent judicial authority for V8 SuperTourers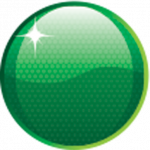 New Zealand's V8 SuperTourers class has engaged an independent judicial authority in order to improve its future dealings with competitors and teams.
New Zealand International Grand Prix Incorporated will take on the role with immediate effect.
The NZIGP's history includes involvement in New Zealand's World Rally Championship and Pukekohe V8 Supercars (2001-2007) events through its race promotions branch Motorsport Auckland.
Chairman of V8 SuperTourers Ltd, Chris Abbott, said that the move is important to the category's future.
"V8ST is a commercial entity and, as such, it is always going to be difficult to be independent and impartial in dealings with competitors and teams alike and that's why we have appointed NZIGP to that role," said Abbott.
"I am delighted to hand control of this vital part of our series to such a professional and experienced organisation as NZIGP.
"V8 SuperTourers have been phenomenally successful in its first events with crowds, television audiences and a public awareness exceeding even our own expectations.
"We have had several proposals from unexpected quarters which look likely to lead to exciting new events and opportunities for the series and our teams in and beyond 2013."