Eastern Creek Raceway set for name change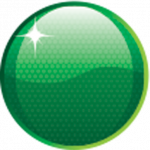 The Australian Racing Drivers' Club will officially unveil its new circuit and new venue name next Monday (May 21).
The western Sydney circuit has undergone a $9 million upgraded, with the circuit now in able to have four separate layouts.
Other upgrades completed include an additional pit lane facility to cater for the new configuration, plus a new circuit clubhouse.
Another $3 million will be spent in the coming months to refurbish the track's ageing pit lane building and corporate hospitality areas.
Excluding street or road courses, Eastern Creek Raceway's new precinct will be the first 'new' race circuit to be unveiled in Australia in over a decade.
Since its first race meeting in 1990, the circuit has been known as Eastern Creek International Raceway.
It is expected that the ARDC, in conjunction with V8 Supercars, will use next Monday's unveiling to confirm the circuit configuration that will be used for the V8's return to the western Sydney venue in late August.
Eastern Creek has the potential to host the V8 Supercars on its longest circuit version at 4.5km, using the majority of the traditional 'GP' layout, plus the newly laid extension. The other two options for the V8s include the GP track (3.9km) and the short circuit (2.8km).
V8 Supercars driver Jonathon Webb will be at Eastern Creek to help unveil the new circuit layout. The Tekno Autosports will also be the first to drive around the track.
Other guests attending the unveiling will be New South Wales's Minister for Sport and Recreation MP Graham Annesley, plus ARDC dignitaries.
The V8 Supercars event, slated for August 24-26, has been touted as a two-day event. CLICK HERE for Speedcafe.com's previous story.