Aussie karting duo set for World Champs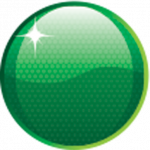 Joseph Mawson and Jacob Parsons are gearing up for the biggest year of their flourishing careers as they prepare to contest the 2012 World U18 Karting Championship.
The three round championship, that kicks off in Braga, Portugal on July 6-8, will see 81 drivers from 24 different countries line-up on the grid.
With the focus to be on driver talent rather than total racing budget, competitors in the championship compete in a kart chassis of their choice, from a registered list of 18, fitted with identical Parolin engines, LeCont tyres and using a controlled Panta fuel.
For Mawson, a three-time Australian karting champion, he believes this is his big opportunity to make his mark on the European karting scene.
"The World Under 18 Championships is the best of the best and I see it as a great opportunity with the top bosses from many forms of motorsport watching," said Mawson.
"I've been racing for eight years now, after starting I got addicted to it and live to race these days.  During my career I've won three Australian Championships and last year finished second at the World Rotax Finals but competing in this year's World Under 18 Championships will certainly be the toughest challenge of my career.
"I'm really looking forward to testing myself against the high level of competition from all across the world on the big stage."
With James Abela set to compete in the CIK-FIA Academy Trophy at the same events, it is the first time since the late nineties that Australia has had three drivers regularly competing on the world karting stage.
During the late nineties it was drivers such as James Courtney, Ryan Briscoe and Ben Horstman who were making their mark in European karting.  Both Courtney and Briscoe are now household names in Australian motorsport while competing in the V8 Supercar and IndyCar Championships.  Horstman remained in karts to become a professional kart racer throughout Europe.
Courtney remains as Australia's only World Karting Champion, and as a result is one of only three Australians to have won a FIA World Championship – the other two being Sir Jack Brabham (F1 1959, 1960 and 1966) and Alan Jones (F1 1980).
The trio's final shootout on Australian shores ahead of their European sojourn will be during round three of the Castrol EDGE CIK Stars of Karting Series in Ipswich, Queensland on June 16/17.