Shock chassis change for SoK Champion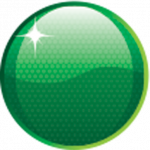 Reigning CIK Stars of Karting Series Champion Tyler Greenbury has made a shock chassis change ahead of next month's third round of the 2012 series.
After a successful few years in the Intrepid chassis, the Queenslander and the Bolt Pro Racing outfit will switch to the ever-successful CRG brand for the remainder of their Pro Gearbox (KZ2) title defence from the Ipswich round onwards.
Immediately following the Stars of Karting round Greenbury will also jet out to Italy where he will join the CRG Factory team to contest a round of the WSK Euro Series at La Conca on June 22-24.
"CRG is one of the world's most successful brands in our sport and I'm really excited about what the future holds," said Greenbury.
"Joining with the CRG team is a great opportunity for me, both for my racing and for my long term future – not just for here in Australia but overseas as well.
"To get the opportunity to race alongside the likes of Jonathan Thonon and Davide Foré is going to be amazing. I'm also planning on spending a little bit of time after the event at the factory to further my knowledge of the chassis and possibly do some testing as well.
"In saying all of that though, I'm also very thankful for the opportunities that Ken, Louise and the team at KAOS Karting have provided me with over the past few years."
Entering the June 16/17 event, Greenbury is currently fourth in the championship standings, 50 points adrift of Kyle Ensbey who leads the chase for the John Pizarro trophy after two rounds.