PIRTEK POLL: Who should broadcast the V8 Supercars?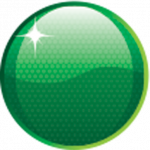 A decision on which network will broadcast the V8 Supercars for the next term will be one of the big V8 Supercars stories to unfold in the coming months.
Now in the final year of a six-year contract with Network Seven, V8 Supercars is planning the next phase of its TV rights deal.
Last year, the AFL secured an Australian record for sports broadcast rights, pocketing $1.25 billion agreement between Seven, Foxtel and Telstra.
This year, both the NRL and V8 Supercars need to finalise their TV deals, with NRL chiefs hopeful of its own $1 billion package.
While the rights for V8 Supercars coverage won't get near the $1 billion mark, it is hoping for an increase on its current deal, estimated at $168 million.
Speedcafe.com understands that V8 team owners were briefed at Barbagallo Raceway last weekend about the current status of the rights negotiations.
While Seven, Nine and Ten have all be in talks with V8s, the final deal is likely to feature heavy influence from current partner Telstra (or another online contents rights holder), plus Foxtel, who could utilise its SPEED channel to offer unprecedented coverage.
So, who which free-to-air network do you think the V8 Supercars should be shown on? Vote now!