Barbagallo continues push for international events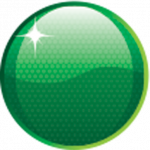 Barbagallo Raceway's management says that securing more government support to extend its track and create a world-standard venue will be key to luring international motor sports events to the circuit.
At the Wanneroo based track last weekend, the circuit unveiled its new $15 million infield pitlane – signalling the completion of Phase 1 to 9 of its upgrades.
The next phases of development – listed as 10 to 19 – could culminate in a world standard motorsport precinct. These proposed upgrades are dependent on West Australian government funding, now in a feasibility stage.
The facility facelift would include an FIA-approved circuit over 4km in length, featuring between six to eight track configurations. There would also be a dedicated drift track, an 1/8th mile drag strip, plus the existing driver training facilities and hill climb circuit.
The West Australian Sporting Car Club is currently in the process of acquiring land to the north of the track which is vested in the Department of Environmental Conservation.
Once acquired, that land will need to be revested, combining the new and old land titles and opening up the chance to develop the area.
While it could take be up to two years for the first serious earth works to take place, the WASCC is already eyeing international events to compete at a upgraded circuit – including Sportscars, open-wheel categories and motorcycle racing.
"We're looking at all international classes," WASCC general manager Malcolm Bulley told Speedcafe.com.
"We're not targeting one specific international category – we are targeting international motorsport as a whole.
"If there was one region of racing we are looking closer at, it is the Asian categories. They are really looking for an international option, which is very much in their neighbourhood. I think our circuit could compliment them."