V8 Supercars to investigate Barbagallo Safety Car intervention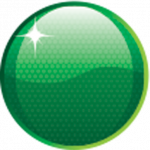 V8 Supercars says it will investigate the deployment and management of the Safety Car in yesterday's Race 9 of the championship at Barbagallo.
The race's single Safety Car period had a major affect on its outcome, as those who pitted immediately after the yellow flags waved subsequently found themselves following the Safety Car for the majority of their out-lap.
This allowed those who chose to pit one lap later to do so and emerge in front of the slowed train of cars, which was being headed by Craig Lowndes.
CLICK HERE for Speedcafe.com's Race 9 report, results and updated championship points
Although the regulations state that "the SC with its flashing lights on, will start from the Pit Lane and will join the Race track regardless of where the Race leader may be", the move to send the Safety Car out immediately ahead of Lowndes drew criticism from several prominent team members.
TeamVodafone team principal Roland Dane was most scathing in his comments, telling broadcaster Network Seven that the situation represented a "disgraceful bit of race management".
A statement from V8 Supercars later confirmed that the current Safety Car procedures were observed, and that a full investigation is set to take place.
"After the thrilling final race of the Tradingpost Perth Challenge at Barbagallo Raceway in Western Australia, several competitors have questioned the deployment and management of the Pedders Safety Car as a result of the turn 1 incident," read the statement.
"Initial post race investigations have confirmed that the correct protocols were observed.
"However to ensure that all fans and competitors have a complete understanding of the situation, a statement outlining the facts of the deployment will be issued once the final investigation has been completed in the coming days."
The V8 Supercars Championship continues at Phillip Island in two weeks time.