Nitro Champs finish with records and great racing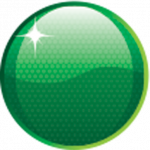 The ANDRA Pro Series Nitro Champs has been hailed as one of the best events ever held at the Sydney Dragway, with the elusive six second bracket being achieved in Pro Stock and the competitiveness of Top Doorslammer stepping up to yet another level.
Peter Ridgeway – who set the 6.99 second record pass in an early elimination round fittingly took on Dave Newcombe in the Final of Pro Stock. Newcombe was the first driver in Australian history to go under 7 seconds in testing last year. Ridgeway, it was though, who took the Final – doing it in 7.00 seconds.
Darren Morgan was unable to make it two on the trot in Top Fuel. After eliminating arch rival, Phil Lamattina early on, Morgan was up against Damien Harris in the Final. Harris got the better drive off the line and took the win when Morgan hazed the tyres midway through the run.
Top Doorslammer ended with a pair of 5 second passes in the Final – seeing Peter Kapiris emerge the victor. Kapiris was able to get around multiple Champion, John Zappia in the Final. He forced top qualifier – Robin Judd and Mark Belleri out in his way to the Gold Christmas Tree.
Steven Ham took a popular victory in Top Alchohol, his Funny Car getting around that of Garry Phillips. There was a consolation for Phillips in walking away with the bonus points for fastest time and top speed.
Chris Matheson's domination of Top Bike continued and he was joined in victory lane by Lachlan Ireland in the other two wheeled category – Pro Stock Motorcycle.
The next and final round of the ANDRA Pro Series Championship will be held June 8-11 at the Fuchs Winternationals at Willowbank Raceway, just outside Ipswich.