Keselowski defeats Kyle Busch at Talladega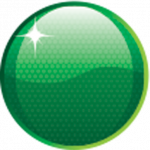 Penske Racing's Brad Keselowski has out-run Kyle Busch in a green-white-chequered finish to win the Aaron's 499 at Talladega.
Keselowski won by a relatively comfortable 0.3s at the superspeedway after pulling away from Busch, who had pushed the Miller Lite entry to the front on the restart.
The victory is Keselowski's second of the season and the sixth of his 99 race Sprint Cup career.
Matt Kenseth came home third from Kasey Kahne, Greg Biffle, Clint Bowyer, David Ragan, Trevor Bayne, Dale Earnhardt Jr and Jeff Burton.
Australia's Marcos Ambrose dodged several incidents to take the last restart in sixth position, before eventually fading to 14th.
The final caution period came after a multi-car collision near the front of the pack that ruined the chances of Denny Hamlin, Paul Menard, Kevin Harvick, Tony Stewart and Michael Waltrip.
It was a tough day also for five-time series champion Jimmie Johnson, who joined Stewart-Haas Racing's Ryan Newman in suffering early engine problems.
Greg Biffle continues to lead the standings after 10 of 36 races, seven points ahead of Roush Fenway Racing team-mate Matt Kenseth.
See below for the full Aaron's 499 result
| | | | | | | | |
| --- | --- | --- | --- | --- | --- | --- | --- |
| FIN | ST | DRIVER | MAKE | SPONSOR | PTS/BNS | LAPS | STATUS |
| 1 | 13 | Brad Keselowski | Dodge | Miller Lite | 47/4 | 194 | Running |
| 2 | 21 | Kyle Busch | Toyota | M&M's | 43/1 | 194 | Running |
| 3 | 10 | Matt Kenseth | Ford | Best Buy | 43/2 | 194 | Running |
| 4 | 5 | Kasey Kahne | Chevrolet | Farmers Insurance | 41/1 | 194 | Running |
| 5 | 6 | Greg Biffle | Ford | 3M / O'Reilly Auto Parts | 40/1 | 194 | Running |
| 6 | 24 | Clint Bowyer | Toyota | Aaron's / Alabama National Champions | 38/0 | 194 | Running |
| 7 | 32 | David Ragan | Ford | Front Row Motorsports | 37/0 | 194 | Running |
| 8 | 11 | Trevor Bayne | Ford | Motorcraft | 0 | 194 | Running |
| 9 | 18 | Dale Earnhardt Jr. | Chevrolet | National Guard / Diet Mountain Dew | 36/1 | 194 | Running |
| 10 | 29 | Jeff Burton | Chevrolet | Caterpillar | 35/1 | 194 | Running |
| 11 | 23 | Jamie McMurray | Chevrolet | Bass Pro Shops / Tracker Boats | 33/0 | 194 | Running |
| 12 | 4 | Aric Almirola | Ford | Verifone Sail | 32/0 | 194 | Running |
| 13 | 26 | David Gilliland | Ford | Taco Bell | 31/0 | 194 | Running |
| 14 | 3 | Marcos Ambrose | Ford | Stanley | 30/0 | 194 | Running |
| 15 | 2 | AJ Allmendinger | Dodge | Shell / Pennzoil-AAA | 29/0 | 194 | Running |
| 16 | 41 | Travis Kvapil | Toyota | Burger King / Dr Pepper | 29/1 | 194 | Running |
| 17 | 17 | Paul Menard | Chevrolet | Turtle Wax / Menards | 28/1 | 194 | Running |
| 18 | 25 | Casey Mears | Ford | GEICO | 27/1 | 194 | Running |
| 19 | 9 | Michael Waltrip | Toyota | Aaron's "Color your way to Talladega" | 26/1 | 194 | Running |
| 20 | 33 | Kurt Busch | Chevrolet | Phoenix Construction Services | 25/1 | 193 | Running |
| 21 | 42 | Bobby Labonte | Toyota | Bush's Baked Beans | 23/0 | 192 | Running |
| 22 | 34 | David Reutimann | Chevrolet | Tommy Baldwin Racing | 22/0 | 192 | Running |
| 23 | 22 | Denny Hamlin | Toyota | FedEx Express | 22/1 | 192 | Running |
| 24 | 8 | Tony Stewart | Chevrolet | Office Depot / Mobil 1 | 21/1 | 190 | Running |
| 25 | 20 | Kevin Harvick | Chevrolet | Rheem | 20/1 | 184 | Accident |
| 26 | 30 | Joey Logano | Toyota | Dollar General | 18/0 | 184 | Accident |
| 27 | 39 | Robert Richardson Jr. | Toyota | North Texas Pipe | 0 | 182 | Accident |
| 28 | 15 | Martin Truex Jr. | Toyota | NAPA Auto Parts | 16/0 | 166 | Accident |
| 29 | 28 | Terry Labonte | Ford | C&J Energy | 15/0 | 143 | Accident |
| 30 | 38 | Dave Blaney | Chevrolet | Golden Corral | 14/0 | 142 | Accident |
| 31 | 7 | Carl Edwards | Ford | Fastenal | 13/0 | 142 | Accident |
| 32 | 12 | Juan Montoya | Chevrolet | Target / Kraft | 13/1 | 142 | Accident |
| 33 | 1 | Jeff Gordon | Chevrolet | DuPont 20 Years | 11/0 | 142 | Accident |
| 34 | 40 | Landon Cassill | Toyota | Burger King / Dr Pepper | 10/0 | 141 | Accident |
| 35 | 19 | Jimmie Johnson | Chevrolet | Lowe's | 10/1 | 61 | Engine |
| 36 | 14 | Ryan Newman | Chevrolet | Bass Pro Shops / Tracker Boats | 8/0 | 42 | Engine |
| 37 | 36 | Bill Elliott | Toyota | NEMCO Motorsports | 7/0 | 37 | Electrical |
| 38 | 43 | Tony Raines | Chevrolet | Little Joe's Autos | 6/0 | 32 | Engine |
| 39 | 27 | David Stremme | Toyota | Stock Car Steel and Aluminum | 5/0 | 30 | Transmission |
| 40 | 31 | Regan Smith | Chevrolet | Furniture Row / Farm American | 4/0 | 15 | Engine |
| 41 | 37 | Joe Nemechek | Toyota | AMFMEnergy.com / Pellet & Wood Stoves | 0 | 7 | Vibration |
| 42 | 16 | Josh Wise | Ford | Morristown Driver's Service | 2/0 | 5 | Rear Gear |
| 43 | 35 | Michael McDowell | Ford | Curb Records | 1/0 | 2 | Vibration |
See below for the Sprint Cup standings after 10 of 36 races
| | | |
| --- | --- | --- |
| RANK | DRIVER | POINTS |
| 1 | Greg Biffle | 378 |
| 2 | Matt Kenseth | 371 |
| 3 | Dale Earnhardt Jr. | 369 |
| 4 | Denny Hamlin | 351 |
| 5 | Kevin Harvick | 333 |
| 6 | Martin Truex Jr. | 332 |
| 7 | Tony Stewart | 328 |
| 8 | Jimmie Johnson | 324 |
| 9 | Kyle Busch | 308 |
| 10 | Clint Bowyer | 302 |
| 11 | Carl Edwards | 300 |
| 12 | Brad Keselowski | 299 |
| 13 | Ryan Newman | 286 |
| 14 | Paul Menard | 277 |
| 15 | Joey Logano | 259 |
| 16 | Jamie McMurray | 253 |
| 17 | Juan Montoya | 252 |
| 18 | Jeff Burton | 249 |
| 19 | Kasey Kahne | 246 |
| 20 | AJ Allmendinger | 242 |
| 21 | Marcos Ambrose | 239 |
| 22 | Aric Almirola | 237 |
| 23 | Jeff Gordon | 232 |
| 24 | Mark Martin | 218 |
| 25 | Kurt Busch | 215 |
| 26 | Bobby Labonte | 211 |
| 27 | Regan Smith | 208 |
| 28 | Casey Mears | 187 |
| 29 | David Ragan | 172 |
| 30 | David Gilliland | 165 |
| 31 | David Reutimann | 154 |
| 32 | Travis Kvapil | 148 |
| 33 | Dave Blaney | 140 |
| 34 | Landon Cassill | 135 |
| 35 | David Stremme | 81 |
| 36 | J.J. Yeley | 73 |
| 37 | Brian Vickers | 66 |
| 38 | Michael McDowell | 57 |
| 39 | Brendan Gaughan | 50 |
| 40 | Ken Schrader | 47 |
| 41 | Terry Labonte | 42 |
| 42 | Tony Raines | 41 |
| 43 | Josh Wise | 39 |
| 44 | Michael Waltrip | 26 |
| 45 | Hermie Sadler | 13 |
| 46 | Scott Riggs | 13 |
| 47 | Stephen Leicht | 9 |
| 48 | Bill Elliott | 7 |
| 49 | Robby Gordon | 6 |
| 50 | Scott Speed | 2 |
| 51 | Trevor Bayne | 0 |
| 52 | Sam Hornish Jr. | 0 |
| 53 | Ricky Stenhouse Jr. | 0 |
| 54 | Mike Bliss | 0 |
| 55 | Robert Richardson Jr. | 0 |
| 56 | Elliott Sadler | 0 |
| 57 | Reed Sorenson | 0 |
| 58 | Joe Nemechek | 0 |
| 59 | Danica Patrick | 0 |
| 60 | Cole Whitt | 0 |
| 61 | Timmy Hill | 0 |
| 62 | Tim Andrews | 0 |
| 63 | Jeff Green | 0 |
| 64 | Stacy Compton | 0 |
| 65 | Mike Wallace | 0 |
| 66 | Kenny Wallace | 0 |