Will Davison surprised to hang on for victory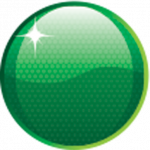 Will Davison says he thought winning Race 9 of the V8 Supercars Championship at Barbagallo Raceway would prove an impossible task after taking on a set of soft tyres with 35 of the 50 laps still remaining.
Like those for the remainder of the field, Davison's pitstop was triggered by an early Safety Car period.
CLICK HERE for Speedcafe.com's Race 9 report, results and updated points standings
Davison made his way past Jamie Whincup, Mark Winterbottom and Jason Bright – who were all on the alternate tyre strategy – within five laps of the restart, before managing his tyres to the finish.
The final lap saw several bouts of contact between Davison and Whincup. Winterbottom then snuck past the TeamVodafone Commodore to secure a one-two for Ford Performance Racing.
Davison, whose last lap was a full four seconds slower than the fastest lap of the race, later praised the tyre format for setting up the exiting finish.
"Strategy is a huge thing here, and I think that's a good thing," said Davison.
"This whole soft tyre-hard tyre format hasn't produced the racing this year that it's probably designed for, but certainly here in Perth I think there were many strategies that could work for you.
"To get 35 laps out of that set then I didn't think was possible. I thought I was a sitting duck when the Safety Car came out.
"I obviously managed the situation as good as I could and then somehow I held on.
"(Michael) Patrizi was doing a great job behind me – it was hard to tell if he was actually going well or if I was just slow. He was clearly doing a great job, to his credit, and I was just trying to drive it straight knowing that it was going to be a pretty wild ride.
"I was just waiting to hit that cliff (of tyre degradation) and when it came, I just held on as well as I could.
"When I entered the last lap still leading I thought 'why not, let's put on a show – I'm going to do everything I can to hang on'.
"Obviously there was some contact (on the final lap), but it was all fair and all clean. At the end of the day we're racing out there, and you've got to race hard every now and then."
Davison's two victories today came after a shocking Race 7 that saw the Trading Post Falcon collect a stationary Garth Tander on the opening lap.
Davison said that he used the frustration from losing the championship lead to bounce back today.
"I went into the food tent, let out a few F-bombs and said 'it's done now, let's focus on tomorrow'," said Davison of his recovery from the disappointment.
"I put a positive energy into coming back today and really I couldn't have dreamt of bouncing back any better today.
"I was really fired up this morning after yesterday and I'm pretty wrapt to be honest. I used that frustration as energy and it obviously worked."
The 2012 V8 Supercars Championship continues at Phillip Island in two weeks time.