Wayne Maxwell scores narrow Superbike round win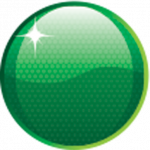 Wayne Maxwell has taken overall victory at Perth's Barbagallo Raceway, winning a closely-contested third round of the QBE Australian Superbike Championship.
A final turn, final corner pass in yesterday's race was the clincher for Team Honda's Maxwell, who wasn't going to let victory pass him by.
Maxwell and Team Suzuki's Waters battled for the full 17-lap distance, with Waters appearing to take the advantage after Maxwell relinquished the lead running wide behind a backmarker.
Maxwell staged an entertaining fightback, and set up the thrilling pass with a strong run onto the long back straight.
Today's race was bittersweet for Suzuki riders Waters and Robbie Bugden.
The Team Volvo Group Suzuki pilot stormed into the lead before Waters assumed control after a lap.
Bugden pounced on Procon Maxima BMW Glenn Allerton rider at mid-race distance, taking second and setting the quickest lap of the race.
Unfortunately, his charge came to nothing when he was thrown spectacularly from his bike in a high-side crash at Turn 1 a lap later.
The race was red-flagged on lap 9, with Waters declared victor and Allerton returned to second place.
Officials awarded half-points after the shortened affair, meaning Waters only claimed 12.5 points for his win while Maxwell took the full 25 yesterday.
"It was a tough weekend with the conditions being wet and dry," said Maxwell.
"We had reasonable pace in the wet early on but it wasn't ideal, and we were lucky to adapt quickly when it dried out.
"The bike wasn't quite there but we worked hard to improve it.


Defending champion Glenn Allerton battled hard on his BMW and holds down third on the standings despite a tough run in damp conditions yesterday.
The QBE Australian Superbike Championship returns to the track in a fortnight at Phillip Island, again racing alongside the V8 Supercars.
Championship points:
1. J Waters (Suzuki) 130.5pts
2. W Maxwell (Honda) 97pts
3. G Allerton (BMW) 96 pts
4. J Stauffer (Honda) 87.5pts
5. B Attard (Suzuki) 85.5pts
6. R Bugden (Suzuki) 83pts
7. B Henry (Suzuki) 80.5pts
8. S Charlton (Suzuki) 62pts
9. C Trounson (BMW) 26pts
10. C McMillan (Yamaha) 24pts