Second row start for Marcos Ambrose at Talladega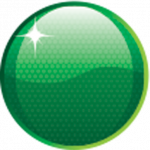 Marcos Ambrose will line-up third for tomorrow's Aaron's 499 at Talladega Superspeedway in Alabama.
Pole position went to Jeff Gordon with AJ Allmendinger to share the front row.
"We missed the pole by two-one hundredths," said Ambrose.
"I am proud of Todd Parrott (crew chief), he works really hard at these Superspeedway events. He really knows what to do.
"We just keep getting better and better at these race tracks for the whole Richard Petty Motorsports team.
"We have a chance to win tomorrow. We are going to do whatever we can to stay up front all day and try to lead that last lap."
The performance for Ambrose in qualifying backs-up the strong speed shown by the Australian in his Ford at NASCAR's other restrictor-plate track, Daytona earlier this year where he was fast in the Bud Shootout, qualifying and the Gatorade Duels.
Restrictor plate racing is all about working in the draft and Ambrose will be need to pair-up with other drivers to stay towards the front. It's not unusual for cars to lose more than 20 positions in a single lap if they are caught out of line of the pack of cars working in the draft.
The major thing will be to avoid the accident which is known as the 'Big One' as cars run wide-open at over 300 km/h.
RACE LINEUP : Aaron's 499 | Talladega Superspeedway
POS

CAR

DRIVER

MAKE

SPONSOR

MPH

TIME

BEHIND

1
24
Jeff Gordon
Chevrolet
DuPont 20 Years
191.624
49.973
Leader
2
22
AJ Allmendinger
Dodge
Shell / Pennzoil-AAA
191.111
50.107
-0.134
3
9
Marcos Ambrose
Ford
Stanley
191.039
50.126
-0.153
4
43
Aric Almirola
Ford
Verifone Sail
190.981
50.141
-0.168
5
5
Kasey Kahne
Chevrolet
Farmers Insurance
190.772
50.196
-0.223
6
16
Greg Biffle
Ford
3M / O'Reilly Auto Parts
190.586
50.245
-0.272
7
99
Carl Edwards
Ford
Fastenal
190.586
50.245
-0.272
8
14
Tony Stewart
Chevrolet
Office Depot / Mobil 1
190.476
50.274
-0.301
9
55
Michael Waltrip
Toyota
Aaron's "Color your way to Talladega"
190.245
50.335
-0.362
10
17
Matt Kenseth
Ford
Best Buy
190.200
50.347
-0.374
11
21
Trevor Bayne
Ford
Motorcraft / Quick Lane Tire & Auto Center
190.170
50.355
-0.382
12
42
Juan Montoya
Chevrolet
Target / Kraft
190.140
50.363
-0.390
13
2
Brad Keselowski
Dodge
Miller Lite
190.072
50.381
-0.408
14
39
Ryan Newman
Chevrolet
Bass Pro Shops / Tracker Boats
190.064
50.383
-0.410
15
56
Martin Truex Jr.
Toyota
NAPA Auto Parts
189.958
50.411
-0.438
16
26
Josh Wise*
Ford
Morristown Driver's Service
189.958
50.411
-0.438
17
27
Paul Menard
Chevrolet
Turtle Wax / Menards
189.906
50.425
-0.452
18
88
Dale Earnhardt Jr.
Chevrolet
National Guard / Diet Mountain Dew
189.864
50.436
-0.463
19
48
Jimmie Johnson
Chevrolet
Lowe's
189.797
50.454
-0.481
20
29
Kevin Harvick
Chevrolet
Rheem
189.785
50.457
-0.484
21
18
Kyle Busch
Toyota
M&M's
189.691
50.482
-0.509
22
11
Denny Hamlin
Toyota
FedEx Express
189.680
50.485
-0.512
23
1
Jamie McMurray
Chevrolet
Bass Pro Shops / Tracker Boats
189.601
50.506
-0.533
24
15
Clint Bowyer
Toyota
Aaron's / Alabama National Champions
189.556
50.518
-0.545
25
13
Casey Mears
Ford
GEICO
189.477
50.539
-0.566
26
38
David Gilliland
Ford
Taco Bell
189.354
50.572
-0.599
27
30
David Stremme
Toyota
Stock Car Steel and Aluminum
189.331
50.578
-0.605
28
32
Terry Labonte
Ford
C&J Energy
189.182
50.618
-0.645
29
31
Jeff Burton
Chevrolet
Caterpillar
189.100
50.640
-0.667
30
20
Joey Logano
Toyota
Dollar General
189.073
50.647
-0.674
31
78
Regan Smith
Chevrolet
Furniture Row / Farm American
189.051
50.653
-0.680
32
34
David Ragan
Ford
Front Row Motorsports
189.021
50.661
-0.688
33
51
Kurt Busch
Chevrolet
Phoenix Construction Services
188.984
50.671
-0.698
34
10
David Reutimann
Chevrolet
Tommy Baldwin Racing
188.902
50.693
-0.720
35
98
Michael McDowell
Ford
Curb Records
188.630
50.766
-0.793
36
97
Bill Elliott
Toyota
NEMCO Motorsports
188.171
50.890
-0.917
37
87
Joe Nemechek
Toyota
AMFMEnergy.com / Pellet & Wood Stoves
188.012
50.933
-0.960
38
36
Dave Blaney
Chevrolet
Golden Corral
187.625
51.038
-1.065
39
23
Robert Richardson Jr.
Toyota
North Texas Pipe
186.710
51.288
-1.315
40
83
Landon Cassill
Toyota
Burger King / Dr Pepper
186.293
51.403
-1.430
41
93
Travis Kvapil+
Toyota
Burger King / Dr Pepper
186.206
51.427
-1.454
42
47
Bobby Labonte+
Toyota
Bush's Baked Beans
185.790
51.542
-1.569
43
33
Tony Raines
Chevrolet
Little Joe's Autos
186.529
51.338
-1.365
 

Did Not Qualify

44
249
J.J. Yeley
Toyota
America Israel Racing / JPO Absorbents
186.296
51.402
-1.429
+ Set by Owner Points
* Denotes Rookie