Schedule delayed due to flooding at Barbagallo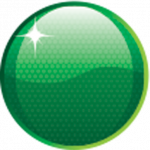 The racing program at Barbagallo Raceway has been delayed due to flooding in the circuit's old pitlane.
Due to heavy storms over night and the engineering works that have happened at the track in the past few months, a drainage problem has seen the old pit lane fill up with water.
Stewards have just conducted a track inspection and given the circuit the 'all clear,' with Superbikes now on track for their morning warm-up.
It is expected that this morning's race schedule will be delayed by around 10 minutes.
Races for the Carrera Cup and V8 Utes will be held this morning prior to the dual V8 Supercars qualifying sessions, which are scheduled to start at 0925 local time.
Click below to read Speedcafe.com's V8 Race Guide.