Peter Ridgeway records first Pro Stock 'six'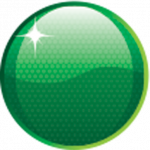 Pro Stock drag racing veteran, Peter Ridgeway has created history during competition at Sydney Dragway, setting the first ever Pro Stock pass under seven seconds, recording a 6.99 second pass in his round up against Tyronne Tremayne at the Nitro Champs at Sydney Dragway.
The lap in his Holden Monaro was recorded at a speed of 313.45kph (194.77 mph) and therefore sets the new benchmark for the category Australia-wide.
Whilst the elusive 'six' has been recorded during testing in the past, it does not count as a national record due to the fact it wasn't in sanctioned competition.
13 years ago, Ridgeway set the first ever pass in the seven second bracket, so therefore it was fitting he is the first into the sixes. He has had some time away from the sport before coming back at the end of last season.
Needless to say the ANDRA Pro Series Drag Racing world has been set alight by the development.