Patrizi says qualifying his key to being a V8 contender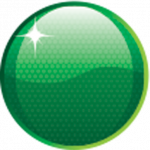 Michael Patrizi says that he can be a contender week in week out in the V8 Supercars Championship, if he can continue to produce top 10 qualifying positions.
The #91 Tekno Autosports driver scored his career-best V8 Supercars result at his home track today, taking fifth place after looking likely for a maiden podium with less than 10 laps remaining.
Having spent the past two years in V8 exile, Patrizi bounced into the spotlight today, qualifying inside the top 10 for both races before taking fifth.
CLICK HERE for Speedcafe.com's full race report, results and championship position.
The West Australian says that sorting his own qualifying is crucial to being a contender in the V8 championship.
"Qualifying is everything in V8 Supercars. I've needed to work on my performances, and something clicked today," Patrizi told Speedcafe.com.
"I can take a lot of positives out of today, in both races. Finally, I'm starting to click again and get used to the category. For me, it's all about getting used to the car, tyres and the strategies.
"As long as I can keep these qualifying performances up, results like this should happen every race."
Having benefited from an early Safety Car, Patrizi sat in second second place behind eventual winner Will Davison with just seven laps to run. In the end, Patrizi slipped behind Mark Winterbottom and Jamie Whincup who were making the most of their hard tyre compound.
Patrizi says he was pleased with his consistent race pace.
"We had a lap time to go to, and to be honest with you, we were hanging with Will quite easily," he said.
"I was actually doing a lot of fuel saving. I didn't even feel like I was even pushing. Maybe I should have taken off, passed him and pulled a gap, but hey, two years ago, if you told me I'd be fifth in this category on merit, I'd be jumping up and down."
The result was also a nice birthday present for the local West Australian, who turned 28 on Friday.
The next round of the V8 Supercars Championship will be held at Phillip Island at May 18-20.