Quick times and tight fields at Nitro Champs in Sydney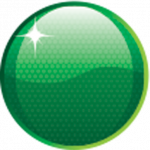 Quick times and big crowds were the order of the day for qualifying at the ANDRA Pro Series Nitro Champs in Sydney, with Garry Phillips striking back in Top Alcohol competition, setting a 5.47 second time in pacing the field, whilst Robin Judd and Darren Morgan set the pace in Top Doorslammer and Top Fuel respectively.
All eyes were on the Alcohol class, with Adam Marchant bettering the national record as he slotted in behind Phillips in second.
Another to be eyeing national records once racing rolls out is another West Aussie in Robin Judd in Top Doorslammer. Judd heads the highly competitive Doorslammer field having blasted down the Sydney Dragway quarter mile in 5.76 seconds with his arch-rival, John Zappia right on his wheelie bars with a 5.78 pass.
Darren Morgan headed the World class Top Fuel field with a 4.70 second pass and was the only one into the 300mph bracket. Damien Harris was the only other competitor in the four second bracket. Championship aspirant Andrew Cowin could manage only fifth quickest, whilst Phil Read struggled in his return in sixth.
Dave Newcombe headed the 20 car Pro Stock field, with just over 0.1 of a second between he and the 16th placed qualifier! Still, the Pro Stock field has been unable to crack the six second barrier, Newcombe's Ford Mustang setting a 7.026.
Chris Matheson continued his good form in the poor Top Bike field – nearly eight tenths of a second ahead of his nearest rival, while Maurice Allen heads the tight Pro Stock Motorcycle field.