Jonny Reid takes Carrera Cup Race 2 win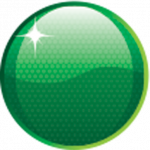 Kiwi driver Jonny Reid has taken victory in the second race of Porsche City Index Carrera Cup Australia at Barbagallo Raceway.
Reid led from the start of the 17 lap race, gaining the advantage from the start over pole-sitter Alex Davison.
Baird progressed to second by the opening corner, with he and countryman filling the top two positions by the finish.
Davison claimed third ahead of Steven Richard, Daniel Gaunt, Andre Heimgartner, Tom Tweedie and Nick Foster, who was well placed for a top five performance until he ran off the track at Kolb Corner late in the race.
Elite Class duo James Koundouris and Max Twigg rounded out the top 10.
The third and final Porsche race will start at 1025.
Click below to read Speedcafe.com's V8 Race Guide.