Audis dominate Spa 6-hour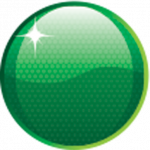 A lack of manufacturer competition has seen Audi dominate the Spa 6-hour event in Belgium.
The first four cars to cross the finish line, all from the superior LMP1 class, were Audis, with Romain Dumas, Loic Duval and Marc Gené taking the win in their new generation Audi R18 Ultra.
In the other categories, Simon Dolan and Sam Hancock drove their Zytek-Nissan to LMP2 class victory ahead of Australia's John Martin who was also in a Nissan, former IRWIN Racing Gold Coast 6oo co-driver Marc Lieb and his partner Richard Lietz tasted victory in the LMGTE Pro class, with Porsche also taking out the LMGTE Am class.
For Australia's David Brabham, who teamed with Karun Chandhok and Peter Dumbreck in the JRM Racing HPD ARX 03a Honda, it was a character building day.
While Brabham's British based team finished 12th overall and fourth in the LMP1 Privateer category, it was a day fraught with issues in the first hours of the race.
Chandrok started the race and was in trouble on the second formation lap. Struggling to find grip, he found the grass and clipped a barrier damaging the car's body work and rear suspension.
Following repairs and starting from pit lane, Chandrok got back in the race but made contact with another car at the 'Bus Stop' damaging the front wing,
As the track dried out, Brabham was given the car and he drove well to put the team in a strong place before handing over to Dumbreck in the final stint.
"Considering the challenges that the team has faced this week, there are a lot of positives that we can take away from Spa with us," said Brabham.
"Overall, the car ran very well in the race and it's clear to see that we can achieve more pace.
"With the way the whole team has performed this week, I have been proud to be part of it."
Audi's Romain Dumas and Loic Duval lead the championship and Brabham and his team mates share 16th after two of six rounds. John Martin is 12th.
The World Endurance Championship resumes in June at the famed Le Mans 24-hour race.