Supports coverage from Barbagallo Raceway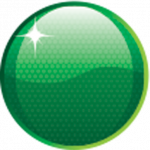 Kim Jane finished with a perfect scorecard in the Auto One V8 Ute Racing Series – protected by Armor All at Barbagallo Raceway today.
Jane claimed the Armor All Pole Award and Race 1, but it didn't come without a fight.
Fellow front row starter David Sieders beat Jane off the start line and held the top spot for the first lap until Jane squeezed his was past on Lap 2. Jane maintained the top spot until the end of the race.
Nathan Pretty finished second ahead of Craig Dontas, Ryal Harris, Kris Walton, Andrew Fisher, Cameron McConville, Rhys McNally, local driver Rick Gill and Gary Baxter.
Sieders failed to finish the race when he ended his race in the sandtrap, causing a two lap safety car period.
Jane says the win has come from recent testing, plus a new found aggression.
"We tried pretty hard, we did a lot of testing between Tassie and here, which I think has helped us learn a bit about the suspension, so we've come over here feeling relatively confident," Jane said.
"A few of my mates and teams have said "The old man has lost it" so it has sort of motivated me a bit to have a real go.
"There is a bit more aggression in my driving and I'm throwing it in there a bit more. I love this circuit and I can't wait to get into it tomorrow."
In the other categories, Team Honda's Wayne Maxwell took victory in the opening Australian Superbike Championship race ahead of a quartet of Suzukis.
Factory rider Josh Waters, took the Superpole but slipped to second, ahead of Ben Henry, Ben Attard and Cameron Stronach.
In the local West Australia Historic Touring Car class, Ron Moller in his Chev Camaro SS took both race wins.
CLICK HERE for Speedcafe.com's V8 Supercars race report.
CLICK HERE for Speedcafe.com's Dunlop Series Race 1 report.
CLICK HERE for Speedcafe.com's Dunlop Series Race 2 report.
CLICK HERE for Speedcafe.com's Carrera Cup race report.
Click below to read Speedcafe.com's V8 Race Guide.