One year on: Karl Reindler opens up on 2011 fireball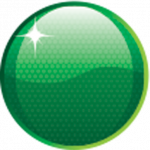 Karl Reindler says that he is lucky to be alive, one year on from the most horrific V8 Supercars accident in recent memory.
At the Barbagallo Raceway event last year, Reindler's clutch in his Commodore VE failed, stalling him on the grid in the second race. His stranded car was collected by VIP Petfoods driver Steve Owen.
The 37g impact instantly erupted the fuel cell of Reindler's Commodore, causing one of the scariest scenes in modern day V8 Supercars racing.
Reindler received third degree burns to his hands and face, while Owen escaped relatively unscathed.
One year on from the horrific crash, Reindler recalls how lucky he was to escape alive.
"It's been a year, but it feels like only yesterday that it happened," Reindler told Speedcafe.com.
"It was incredibly frightening and it was a long road after that to full recovery.
"At the time, I didn't realise how bad it was. I saw the footage for the first time on later that evening and I shouldn't say exactly what I said at the time – there were a few choice words!
"I'm just incredibly lucky."
After the incident, Reindler was seen to by burns specialist Dr Fiona Wood – a world renowned expert in burns.
As a mark of respect, Reindler took Woods for a hot lap of Barbagallo Raceway yesterday. Ironically, the 'hot lap' was held in wet conditions.
Owen escaped the incident with no burns, but said that the impact was "massive."
"I was pretty sore for a few days after," Owen told Speedcafe in Perth today.
"The force of the impact was massive. It was definitely a day I won't forget too quickly."
See below for V8TV's post-crash video featurette with Reindler and Owen.
For Speedcafe.com's full interview with Reindler about the accident, click through to this event's edition of the V8 Race Guide, below.