Dunlop caught short in wet tyre supply issue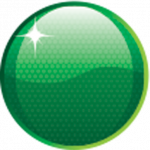 Dunlop has been caught short of brand-new wet tyres at Barbagallo Raceway this weekend.
The Japanese tyre giant will fly over 150 wet tyres across the country tonight after wet weather in the west has caused unprecedented demand for the grooved rubber.
Dunlop's tyre supply headache has been increased by the fact that both the V8 Supercars Championship and the Dunlop Series are competing this weekend.
Teams in the Dunlop Series had their weekend's wet tyre allocation reduced from eight tyres per car to four today due to the shortage.
The special airfreight of wet tyres from Dunlop's Melbourne base to Perth tonight ensures that each V8 Supercars Championship entry will have a total of 12 wet tyres available.
The forecast for the next 24 hours at Wanneroo, WA, is for clearing skies with a chance of showers.
Dunlop Motorsport manager Kevin Fitzsimmons confirmed that there are not enough wet tyres at the circuit to supply the entire V8 field.
"It's just a shear supply problem," he told Speedcafe.com.
Dunlop and V8 Supercars experienced a similar issue at Mount Panorama last year, and Fitzsimons says that improved systems will be put in place to ensure there are no similar dramas in the future.
"We just need to do it better. We need to cover all bases, plus some," Fitzsimons said.
"It's just one of those things we have to analyse, look at how we can do it better and make sure it never happens again."
Click below to read Speedcafe.com's Trading Post Perth Challenge Race Guide.