Alex Davison reclaims title lead with Race 1 win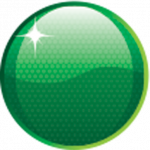 Alex Davison has reclaimed the Porsche City Index Carrera Cup title lead after victory at Barbagallo Raceway today.
Davison qualified second but snatched the lead at the start and fended off strong challenges from reigning champion and pole-sitter Craig Baird in the opening laps.
Baird would drop to third at the end of Lap 9 after hitting the exit kerb of the final corner after an attempted outside pass on Davison.
Jonny Reid advanced to second and challenged Davison for the lead, however, Davison was able to hold his position and claim his third race win of the season.
"It was a hard race – one of those races where you've got guys climbing all over you, so it win it is very satisfying," said Davison.
"We didn't have the same pace of Craig in the first few laps. Jonny then had more pace than us later in the race. He was all over me but we managed to hang on and get the win.
"Now we've got to put our heads together tonight and squeeze a bit more pace out of the car because, although we won, we're really struggling a lot compared to the other drivers.
"It's also great to take back the lead of the championship. I really want to be in this position at the end of the round. I'll be even happier if that's the case."
Reid claimed second, closely trailed by Baird and rookie Nick Foster. Daniel Gaunt, Steven Richards and Tom Tweedie finished fifth to seventh.
At the head of the Elite Class was James Koundouris who finished eighth. Andre Heimgartner and Shane Smollen rounded out the top 10.
Porsche City Index Carrera Cup Australia will hold two races tomorrow morning, with the first at 820 local time, followed by the final race at 1015.
Click below to read Speedcafe.com's V8 Race Guide.