V8s still undecided on Barbagallo pit lane entry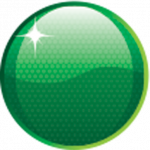 V8 Supercars will make a final, official decision tonight on which pit lane entry to use at Barbagallo Raceway's new facility.
Two pit lane entries exist at the redeveloped pit lane – one off the front straight and one off the back straight.
The original regulations stated that cars would enter via the front straight access point, however, last night, V8 Supercars changed the entry point to the back straight.
CLICK HERE for Speedcafe.com's story last night.
During the opening two bottom 50 percent practice sessions, it was decided to use the front straight entry.
V8 Supercars motorsport manager Shane Howard says a final decision will be made at the conclusion of today's practice sessions.
"Both pit lanes are there, and the decision will be made after practice," Howard told Speedcafe.com.
"Increasing safety and reducing risk will form our final decision."
The Bottle O Racing's David Reynolds, who topped the opening two practice sessions, says that both entries to pit lane will require drivers to compromise their speed.
"The entry on pit straight has its negatives, but so does the one coming down the back straight," Reynolds said.
"Either way, it's not an ideal situation. It's a bit like Townsville, you have to sacrifice some speed if someone's coming into pit lane. This is probably even a bit more extreme.
"I don't know what's best, too be honest. If I lock a brake at the last corner and try and get into pits, there's no way I'd get in pit lane. You'd have to go around another lap.
"Both have their pros and cons. We haven't used the one off the back straight yet, so I can't really comment on that one.
"At the end of the day, it will be the same for everybody."
CLICK HERE for Speedcafe.com's report on Practice 1.
CLICK HERE for Speedcafe.com's report on Practice 2.
Click below to read Speedcafe.com's V8 Race Guide.