Steve Hallam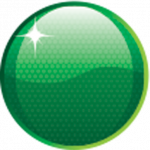 Steve Hallam is only new to V8 Supercars, but he is one of the most experienced men in international motorsports.
With a strong engineering background, Hallam held senior positions at McLaren's Formula 1 team, and Michael Watrip Racing's NASCAR operation.
His managing director role at the Holden Racing Team, however, is a much different position.
Speedcafe.com's Grant Rowley and Stefan Bartholomaeus spoke to Hallam in Perth about testing Christian Klien, his new life in Australia and immersing himself at the factory Holden team.
SPEEDCAFE: Christian Klien tested the Coates Hire Commodore VE at Winton Raceway recently. How did he perform?
STEVE HALLAM: Pretty well.
SPEEDCAFE: He's obviously driven these cars before, so it wasn't totally foreign to him. What was the idea behind giving Christian the test?
HALLAM: To give him a run under our supervision to have a look at him.
He expressed an interest to me to have a go. I know his background, I know what he's done before in Europe – both in Formula 1 and Sportscars. He is a pretty competent driver. These opportunities don't happen very often, because we are limited by regulations as to how often we can do this.
It was just good to have a look at him. He's very keen to try his hand in driving in this series. He has some connections in Australia, so he's not completely a fish out of water, and you never know what may happen in the future.
SPEEDCAFE: Is he in contention for an endurance seat with Walkinshaw Racing? While HRT's seats are full, there is a spot next to Russell Ingall in the Supercheap Auto entry …
HALLUM: He's in contention, as are a number of other people. Now we know more about him, we're better placed to make a judgement.
SPEEDCAFE: As you say, he has some handy creditentials. Is he good enough to compete here on a full-time basis, if that's what he wanted to do?
HALLAM: That's the hard one. In order to make a commitment, you've got to embed yourself and immerse yourself fully in the series, as well as finding someone who is willing to absorb the ripples that you go through on the journey.
To your question, I don't know the answer, but I know more than I knew before.
SPEEDCAFE: I guess GRM's Frenchman (Alexandre Premet) is figuring that out first hand …
HALLAM: And that's just a bumpy road, without wanting to comment too much on things I don't know about.
It's not easy to come into the series from the outside. People are brought up in this country with this sort of racing, the culture of these cars, the spool diff, the small tyres etc.
You have to drive these cars with a degree of knowledge and sympathy to get the best out of them. It doesn't just present itself. You have to manage the tyre degredation, you have to understand how to manage the car during the race with the fundamental dynamics of the car that exist. It doesn't happen overnight.
SPEEDCAFE: Do you think looking at next year's regulations, that barrier for internationals to be competitive faster will change?
HALLAM: I don't think so, not until the diff regulations change, in my view.
SPEEDCAFE: You've been in Australia for four months. How have you found your time here so far?
HALLAM: I've had very little time for my personal life. There's a lot that I need to learn, absorb and understand, much in the same way to a new driver coming into this series.
I need to understand the business, understand the cars, the team and understand what changes we need to make to move forward. How we're going to make those changes is quite a journey, I can tell you …
SPEEDCAFE: Garth Tander, as can be expected, has been fast and competitive this year. Less so for James Courtney and Russell Ingall. Is there an answer to getting all three cars in Tander's league?
HALLAM: We'll first of all, if there was an answer, I wouldn't be telling you – with the greatest of respect!
Secondly, there will be an answer.
Garth is really the cornerstone of our organisation. He is very strong, he's a tough individual and he's a great chap. We are blessed that he is driving for us.
First of all, we need to make the cars better for Garth. Just because he is the best of our three, we need to get it better for him, because then he will deliver us wins and championship.
And we need to deliver better cars for the other two, as well. We have a lot invested in James, and we're not seeing that return. The onus is on us. His credentials are there for all of us to see.
With the limited knowledge I have. you don't win a championship without having talent. You have to have finese and you have to have talent. James has won in this class, we know he can do it, we just have to unlock his potential in our cars and allow him to blossom.
And ditto for Russell. He has a pedigree as long as your arm.
SPEEDCAFE: Is it frustrating that there is that performance discrepency, particularly between Garth and James?
HALLAM: In all honesty, it's probably frustrating for people on the outside. They are wanting change quickly, and there isn't anybody on this planet who can walk into a race team, click their fingers and make it perfect. Pixy dust and magic bullets don't exist.
It will take some work. I don't know how long, all I can tell you that I'm working exceptionally hard to turn it around.
SPEEDCAFE: Is it a bigger task compared to when you first came into the team?
HALLAM: Engineers rarely underestimate tasks. They will always go cautious, because they are realists, pragmatists. I'm certainly a pragmatist. I don't know how long it will take, but I know we will get there in the end.
SPEEDCAFE: You've worked in Formula One and NASCAR before coming to Australia. Can you compare what we have here to your past experiences, particularly NASCAR?
HALLAM: NASCAR couldn't be more different to V8 Supercars. It's as different to V8 Supercars as V8s is to F1! It's just a completely different animal.
I had three drivers in the Michael Waltrip Racing team, just like we have here in Australia. We had 250 staff over there, which is five times the staff we have here. We used to build 45 cars a year, which is 45 times more than we are going to build this year! It's just so different.
NASCAR's racing cars are consumable. Being in NASCAR taught me not to fall in love with a car because it will be in the wall and in the cruncher before you know it.
The only similarity is that they are both domestic series. That's where it ends.
SPEEDCAFE: Given that you've spent the past few years in USA, do you think V8 Supercars will have success penetrating into the American market next year?
HALLAM: I certainly hope it is a success, but I don't know if it will be a success. Personally, I'm looking forward to being involved with this series, racing in The States.
Fundamentally, the TV package we put out is pretty sharp. It's a good bite-sized package. It's good entertainment and there's a lot of characters. It is all the ingredients you want for a good promotable series.
SPEEDCAFE: Just going back to yourself, how different is this role for you, being the managing director? Previously, you've been in management roles, but your roles have generally had 'engineer' in the title …
HALLAM: Yes it is different. Anyone who wants to keep your career going, you have to have aspirations.
For me, the progression is great, and it gives me greater responsibility over a number of aspects of the business. Sure, I have a strong background in engineering and a performance. From the marketing and commercial point of view, plus looking after the well-being of the 50-odd staff that work for us, it is a little different, but not beyond the realms of one's capabilities.
SPEEDCAFE: Walkinshaw Racing has run four cars in the past, and supplied many customer teams. The past couple of years, customer numbers have faded and the team is now at three cars. Do you see a need to boost the number of WR cars in the field?
HALLAM: That level of vision, going forward, I'm not sure. Obviously, I have goals to expand the empire, so to speak, but I have a lot on my plate at the moment, getting my head around where we are going now.
I know what we are capable of doing next year. The car (Car of the Future) is an unknown quantity for all of us. If opportunities are out there, sure, we'll embrace them, but there's a lot to do with this car.
We have our COTF program going in at the moment. It's a boulder rolling down a hill towards a certain date, and we have to meet it. There are still a lot of unknowns with the car that we have to work our way through. And I'm not just saying from our perspective. Every team has a lot of hings to come to terms with, as well as racing this year.
Click below to read Speedcafe.com's Barbagallo Raceway Race Guide.