Lehane sets his sights on European success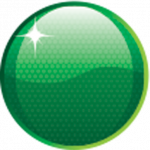 For the first time in almost three years Australian drivers will be on the grid in a round of the Rotax Euro Challenge at the Wackersdorf circuit in Germany next weekend (May 9-13).
Rotax Pro Tour points leader Pierce Lehane will be joined by fellow Sydneysider Joseph Burton-Harris when the pair make their debut in the Challenge's second event of 2012.
The pair will become the first Australian drivers to line-up on the grid in the series since 12-time Australian karting champion David Sera contested the final round of the 2009 championship.
Lehane, who finished third in the Rotax Max Challenge Grand Final during 2010, will be joining the top line Dan Holland Racing outfit to contest the super competitive Senior Rotax category that will feature 74 drivers.
"I'm extremely excited about travelling to Germany and having the opportunity to race against the best Rotax racers in the world," said Lehane.
"Entering the weekend I'm being very realistic about my chances, it will be super tough racing over there. There's probably about 20 drivers who on their day have the potential to win.
"The most important thing will be qualifying well, if I can qualify well then I hope to be able to race up there and come away with a good result."
In between cramming his schoolwork in over the past couple of weeks Lehane has spent significant amount of time watching videos in an effort to not only learn the circuit but also his foreign opposition.
"I've been pretty much addicted to watching the racing from last year's Euro Series round at Wackersdorf and also the opening round of this year's series to study the racing style and seeing which drivers are fast," said Lehane.
For Burton-Harris, who is a dual Australian and English citizen, the opportunity to race in the Junior Rotax category in Germany was somewhat of a last minute call-up.
He was due to compete in England over the coming weeks but when the opportunity came to race in the Euro Rotax Series, he jumped at the chance where he will join the Formula K team for the event.
Lehane jetted out of Australia today while Burton-Harris will fly out tomorrow.
A total of 162 competitors will line-up in next week's event across the four categories (Senior Rotax, Junior Rotax, DD2 and DD2 Masters) with 29 countries represented.