Karters raise over $14k for Jason Richards family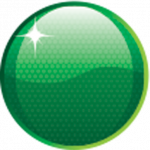 The Rotax Pro Tour held its latest event in Albury as a way to honour Jason Richards and when all proceeds from the event were tallied, an amount of $14,337 was raised for the late V8 Supercar racer's family.
"Now we've been able to put together the entire amount that was raised from this sector of the karting community over the weekend, it is truly overwhelming," said IKD Sales Manager, Donald Stevens. "The celebration for Jason carried throughout the entire weekend and we are so glad that we were able to raise a substantial amount to help (Richards' wife) Charlotte – we even had a competitor who himself donated $1000.
"The support we received from the karting community in not only pulling this event together but the donations and everyone just banding together in Jason's memory was just fantastic."
Funds were raised through a charity auction held on the Friday night of the event, along with donations of $5 from every entry, a raffle and sales of the souvenir program.
Richards was close to the Rotax Pro Tour competitors, competing in the DD2 category in 2010 at its opening event in Geelong prior to that year's V8 Supercar season. Before his cancer diagnosis, Richards was even contemplating a tilt at the World DD2 Masters title in addition to V8 Supercar commitments. He was also very close to IKD throughout his career.
Fittingly, the event took place at the Albury-Wodonga karting circuit – the home of Richards' last V8 Supercar team – Brad Jones Racing.
Two perpetual trophies were inaugurated by IKD at the event – one being for the DD2 category in which Richards competed – the Jason Richards Cup – which was won by Patrizicorse racer and Pro Tour stalwart, Kyle Ensbey.
The other was the Jason Richards Memorial Award – which will be awarded each year for the competitor that displays the best in Sportsmanship and Determination. This was presented to Melbourne racer, Troy Woolston after a small service to honour JR's memory.