Former F1 driver in frame for Walkinshaw endurance seat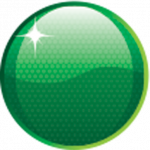 Christian Klien has tested a Walkinshaw Racing Commodore and is in contention to compete in the V8 Supercars endurance races at Sandown and Bathurst.
In a secret test at Winton Raceway recently, the former Formula 1 driver completed an evaluation day in Nick Percat's #222 Coates Hire Commodore VE.
Klien is no stranger to V8 Supercars, having raced in the Armor All Gold Coast 600 last year, driving alongside Paul Dumbrell in The Bottle-O Racing Ford.
The Austrian also raced in this year's Bathurst 12 Hour.
Walkinshaw Racing has one position vacant in its endurance line-up, alongside Russell Ingall in the #66 Supercheap Auto Commodore VE.
Steve Hallam, managing director of Walkinshaw Racing says that after a solid test, Klien is in the frame to pair up with Ingall.
"It was just good to have a look at him," he said.
"He's in contention, as are a number of other people. Now we know more about him, we're better placed to make a judgement."
Klien has an extensive international racing CV, having driven for Jaguar, Red Bull Racing and Hispania's Formula 1 teams, as well as Aston Martin's Le Mans program.
The Austrian was slated to drive for Peugeot's Le Mans team this year until the French manufacturer withdrew its entry.
With no full-time ride, Hallam says that Klien is interested in competing in the V8 Supercars Championship full-time.
"He's very keen to try his hand in driving in this series," Hallam said.
"He has some connections in Australia, so he's not completely a fish out of water, and you never know what may happen in the future.
"(But) it's not easy to come into the series from the outside. People are brought up in this country with this sort of racing, the culture of these cars, the spool diff, the small tyres etc."
Klien says he enjoyed his maiden run at Winton.
"It was great, I really enjoyed the experience," Klien said.
"I did over 100 laps and learned a lot about the 650 horsepower beast that is a V8 Supercar – they are certainly very unique. You need a completely different driving style compared to formula racing or prototypes. I think I adapted well and loved the challenge. Downforce is minimal and the trick is to manage the life of the tyre. Most importantly, the engineers and I really made the most of the day.
"Once I had familiarised myself with the car, we then worked our way through a few different set up combinations. The Walkinshaw Racing crew were open to the feedback that I provided and I was particularly impressed with how we managed to progressively bring the lap times down."
The V8 Supercars return to the track this weekend for the Tradingpost Perth Challenge.
Click below to read Speedcafe.com's V8 Race Guide.