Bill Woods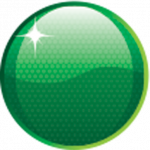 In the 1990s if the faces of sport on Channels 9 and 7 were Eddie McGuire and Bruce McAvaney, then you could argue that at 10 it was Bill Woods.
Woods started at 10 just prior to the 1988 Olympic Games and 22 years later he is still there. Woods covered just about every sport that 10 broadcast, he was their face of motor sport, he kept the panel under control on RPM, covered several Olympic and Commonwealth Games, he was there at the Rugby World Cup and hosted Thursday Night Live on One.
If you live in New South Wales then you know that Woods is 10's 5pm News anchor alongside Sandra Sully, if you live anywhere else then you know what he's up to now – but there's more to Woods than meets the eye.
Woods started as a journalist in the early 1980s at country radio station 2BS before moving to 2WS in Sydney as its sports reporter and then sports director. Not long after this move he was discovered, catching the eye of 10's sport boss in Sydney.
"I didn't think sport would be a career, I never considered sport to be any more than a love, a passion and a past time, but not really a job," Bill Woods explained to Speedcafe.com
"The original idea was to be a straight journo or a writer of books, I never thought about being on TV.
"Television and radio were a dream, which is a bit of a cliché, but not something I thought seriously about."
Woods' first big international event as a journalist was Wimbledon, but that was soon surpassed by the 1988 Seoul Olympic Games.
"The guy that was running sport at 10 at the time must have heard me on the radio, he rang me out of the blue and offered me a gig," said Woods.
"Everyone was over at the Olympics and they wanted someone that could put a voice to pictures.
"I was back here (Sydney) watching all the feeds come in and doing the summary reports for the news bulletin.
"They thought I did well and pretty soon after the Games I was offered a permanent role."
Following Seoul, Woods would cover the 1996 Atlanta and 2000 Sydney Olympic Games for 10 as its anchor. He loved the Olympics – which he described as tough events to work given he was working for a non-rights broadcaster – and he loved the competition but was not an Olympic enthusiast.
"My Olympic experience is very much tainted by the politics of it," said Woods.
"I have huge respect for the Olympics but I think the Football World Cup is bigger, I don't look over the Olympics with religious awe like some others do because it's a very commercial event.
"My first experience was as a non-rights holder, if you're not a rights holder life can be pretty awful.
"The experience was pretty hard but yeah it was an amazing event, you become very patriotic because you are following the stories of the Australian athletes.
"You get caught up in the emotion of a small country doing an amazing job on the world stage."
While Woods was involved in these massive international events, he was still a lover of all things sport when it came to what was on offer in Australia. An unabashed fan of motor sport, Woods loved racing from an early age where he was brought up as a Holden fan in the family home.
"I was a Holden man because my dad always had Kingswoods," said Woods.
"You were either a Brock or a Moffat fan, so I grew up with the culture.
"Everything flows from there. When 10 got the rights for motor sport I put my hand up to cover it.
"The funny thing was that most reporters don't like racing. I've covered it all extensively and was happy to cover it, I found it exciting."
Woods very quickly became the face of motor racing on 10, sharing duties with Barry Sheene, Leigh Diffey and Greg Rust amongst others.
"I was one of the main hosts at that stage and was a bit daunted at first because I knew how technical motor sport is," said Woods.
"I knew as a reporter and a host that I would really have to step up my knowledge.
"In 1997 we got bikes, Baz (Barry Sheene) came along, and I said 'teach me everything you can' and he did.
"We watched race after race and then we got V8 Supercars, it was a massive step up."
Woods loved working with Sheene, who was a larrikin and one of the most popular people down any pit lane.
"We had some funny times, we were like two naughty schoolboys with the same sense of humor," said Woods.
"We were polar opposites in the sense that he was an extremely wealthy, international superstar athlete and I was just a middle class TV guy.
"We both shared the same attitude to work though, we both hated making mistakes, we wanted to be right, and we'd make work enjoyable and humorous.
"We had a similar vision as to how we wanted the end product to come out on television."
Woods and his team did an impressive job when it came to the broadcast of motor sport – in particular V8 Supercars – to the point that there are many fans that would like to see 10 reclaim the broadcast rights. The industry also agreed, handing Channel 10 several Logies for their Bathurst package.
"I had good help, I had people like Baz and Darryl (Beattie) for the bikes and Cromley (Neil Crompton) and Mark Oastler for cars," said Woods.
"TV can be a bitchy ego driven business and a competitive environment, I'm so lucky that all the guys I worked with were good mates, there was a real team attitude, everyone helped each other.
"We had people like Stiffy (Leigh Diffey) and Rusty (Greg Rust) and there was no competition, everyone did the job to produce the best story and broadcast.
"We all had a great time together, we shared everything and that information got through to the viewers."
While Woods doesn't get the chance to watch as much sport as he used to, and admits that with sports like V8 Supercars he's returned to being a fan of the category as opposed to being professionally absorbed, he still keeps an eye on what happening.
With the next V8 Supercars TV rights coming up for discussion soon, Woods would welcome the sport back to 10 with open arms if it were to happen.
"I'd like to see a lot of sports brought back to 10, but definitely, motor sport would be great," said Woods.
"As workers we aren't privy to the board room deals, but we hope it comes back, it would be nice.
"The team of people working on Channel 7's V8 broadcast are pretty much the same people that worked for Channel 10.
"What I've seen I've enjoyed, I find it hard to fault the production.
"I can't see what would change if it came back to 10, it will depend on the deal with V8s."
Looking back at his time involved in motor sport, Woods has happy memories of Mick Doohan's 500cc Grand Prix win at Phillip Island in 1998 and Craig Lowndes' roll over at Calder, but his key moment involves the Clipsal 500.
"Going to Darwin was going into a new frontier for the sport, it was exciting," said Woods.
"Also, racing on the Gold Coast with the Indy cars stands out but I would have to say the first Adelaide event stands out above everything else.
"The Clipsal 500 summed up the best about (Tony) Cochrane's goal of taking V8s to another level.
"I remember walking down the straight, seeing the people in the stands and it reminded me of the first Adelaide GPs.
"I thought WOW this is something else, we've arrived.
"We took V8s from a niche sport to being something very special. I think that was a pretty important moment for the sport."
After 10 lost the V8 broadcast rights to 7 Woods was involved in other sports but gradually moved back to his first love of straight journalism. His friendly style as a host saw him offered the plum 5pm news reader job in Sydney alongside Deborah Knight and now Sandra Sully.
While Woods has been a news host for several years now, during this time he has ventured into a new role, one of published author.
His first book was close to his heart, 'Legends of Speed' looked at Australia's rich motor sport history, and then he was approached to write about Muslim Rugby League superstar Hasem El Masri.
"The first book was a fantastic journey," said Woods.
"They asked me to write about Australia's top racing drivers, so I said let's focus on the history as the drivers are all intertwined.
"It was amazing, the more research you did, the more you realised how much cross over there was.
"Then I did a second book on Hasem El Masri, the Rugby League player.
"Here was a Muslim playing Rugby league, I thought it was a wonderful story and there was a good message to get out."
Writing non-fiction books is a strenuous undertaking from a research point of view and when you are talking about real people and real events interviewing the athlete is just as time consuming. Given writing is very much a part time job around his television career, Woods is now focusing on a book of a different type.
"I said to my wife, those books took a massive amount of work, I wouldn't mind doing a fiction book, a book that didn't require as much research," said Woods.
"So I have written a historical fiction book, a book aimed at a young adult audience about three teenagers that get caught up in an international conspiracy about a big secret from history that may or may not be revealed.
"It's kind of like a Da Vinci Code for young people."
Bill Woods hosted RPM for many years
Bill Woods was a part of Channel 10s motor sport coverage
Bill Woods the newsreader