Bathurst pit straight set for new debris fencing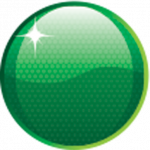 The look of Bathurst's Pit Straight is set to change after the the sport's governing body will enforce the installation of debris fencing at the iconic circuit.
According to Bathurst paper the Western Advocate, the Bathurst Regional Council has been told to fast-track the installation of fencing along the front straight at Mount Panorama to meet the FIA's new safety criteria.
According to the FIA and CAMS, the installation of debris fencing and a concrete wall on the outside of the circuit has been marked as a priority, however, is unlikely to be in place for this year's 50th anniversary of the Great Race in October.
Mount Panorama racing committee member Cr Warren Aubin says that the implementation of the new fencing is crucial to pass increasing safety standards.
"What price do you place on safety," he said.
"We'll widen Pit Straight by a couple of metres and replace the rusty old fence with a concrete barrier.
"The debris fence will then run along the length of the straight. The thing is, if we don't do the work, we don't get to run the event."
Aubin says that the fencing will be a necessity, given the different types of cars competing at Mount Panoroma.
"Debris fences stops tyres and other pieces of machinery flying into the crowd if they come loose in an accident," he said.
"It's especially important now we have Formula 3 cars running at the Mount while the new breed of GT cars coming over from Europe are getting faster and faster."
Click below to read Speedcafe.com's V8 Race Guide.