Robin Judd seeking his first season win in Sydney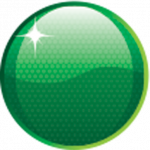 West Aussie Top Doorslammer campaigner, Robin Judd enters this weekend's Nitro Champs with a single aim in mind, that being to record his first win of the 2011/2012 season – and his first Nitro Champs win, which has thus far been very dry for the Perth racer.
The Australian Top Doorslammer scene took a significant leap forward at the last Sydney Dragway event, where the entire field was in the five second bracket, in fact so tight it was, a number of competitors that went under six seconds missed the show. This is a trend that Judd fully expects to continue – and therefore believes everyone needs to be on their game.
"I think we'll see all five second fields and that will make qualifying exciting," said Judd.
The Chartered Accountant, who is one of the more prolific winners in the highly competitive class has virtually written off taking out the ANDRA Pro Series Championship, sitting some 72.5 points behind his arch rival, John Zappia. He can however be the fly in the ointment for other Championship contenders and has a real shot of overhauling second placed Peter Kapiris, who is a mere eight points in front of him.
Having said that, if results go the way of Judd this weekend – he can be placed back into Championship contention with just the Fuchs Lubricants Winternationals at Willowbank remaining.
"Our focus is on winning the Nitro Champs, if we do and the points fall in our favour, thus bringing the Championship back into play, then we would consider that a bonus," said Judd. "We lost to Zappia in the semi-final last time out in Sydney and walked away from there 72.5 points behind – so I would think it's all but put the Championship out of reach."
The Sydney Dragway strip – adjacent to Eastern Creek International Raceway – has been a happy hunting ground for the West Aussie and his familiar Aeroflow/William Buck Chartered Accountants Studebaker – having won the Australian Nationals in 2009 and 2010 – but he has never won a Nitro Champs crown.
"There's no doubt that Sydney Dragway is our most successful and favourite track," added Judd. "Our car appears more suited to the track – we achieved our fastest ever speed at the March event. (After creating history with Australia's first ever full five second field)
In other breaking news ahead of this weekend's Championship event, which will feature every ANDRA Pro Series category – as well as a full complement of Rocket All Stars Series racers – Australian Top Alcohol Champion, Wayne Newby has returned to the track with his new car.
Newby had a Top Alcohol Funny Car on its way from the USA, then he crashed his JBS Tools dragster heavily in Adelaide, rendering it useless for this weekend.
The ninth Annual Nitro Champs take place from tomorrow through to Sunday at Sydney Dragway.