Bathurst 12 Hour announces new date, regulations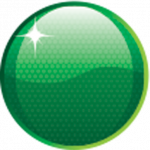 Bathurst 12 Hour organisers have reacted swiftly to the announcement that former title sponsor Armor All has withdrawn its support of the event.
Event promoter Yeehah Events in conjunction with the Bathurst Regional Council have confirmed an early February race date, as well as expanding the eligibility criteria for the 2013 event.
The event will be held on the weekend of February 8-10, while international promoters Creventic will return after their influence this year saw the addition of several teams from the global GT racing community.
An additional Invitational Class will be added to the vehicle eligibility structure, allowing vehicles up to 7000cc capacity to enter the race should they be outside of the GT or Production Car regulatory framework.
Examples of these vehicles include the Mal Rose VZ Holden Commodore and the Daytona Coupe campaigned in Production Sports Car racing by Jamie Augustine, amongst others.
All Production class cars entered in the field will run on slick tyres for the first time, offering an anticipated performance boost to production car entrants.
The move to slick tyres is primarily designed to lower the substantial cornering speed differential between the GT and Production vehicles, providing a more controlled approach to negotiating traffic throughout the course of the race.
Meanwhile, tyre regulations will be opened up with three brands now permitted to supply tyres to the GT entrants, specifically Michelin, Hankook and Pirelli.
The event will make some alterations to driver eligibility and, specifically, the status of 'seeded' drivers with an announcement to be made in due course on the direction to be taken. 

Event director James O'Brien said the 2013 race was more about evolution, rather than revolution.
"It is about continually evolving and adapting the product to suit the marketplace and continue to broaden its appeal both domestically and internationally," O'Brien said.
"There is clearly a demand for larger-capacity 'invitational' vehicles to become involved and we will be making that happen for 2013. Likewise, competitors have voiced a desire for an opening up of the tyre regulations and that will also be in effect for next year.
"Other vehicle eligibility will remain broadly the same with general evolution to suit the growth of the Event.
"We are very pleased to again be working with Creventic to broaden our international horizons after a very successful debut to the partnership this year. We doubled our international participation and this remains a key growth area for the race.
"Likewise, the earlier date should better suit the domestic competitors who will now have time between the 12 Hour and the commencement of any national championships or series they may be committed to.
"We are really looking forward to the development of the race and continuing to steadily build its profile and competitor base."
CLICK HERE for Speedcafe.com's previous report on Armor All's withdrawal as title sponsor.