Armor All withdraws support from Bathurst 12 Hour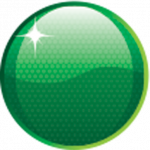 Armor All has withdrawn its naming-rights support of the Bathurst 12 Hour, citing a lack of entry number growth.
The car care giant has been the title sponsor of the race for the past three years, but has elected to step down from that role, stating a lack of growth in participation as a determining factor.
The Bathurst 12 Hour returned to Australia's racing calendar in 2007, originally held under production car regulations.
In 2009, 49 cars started the 12 Hour, with 42 taking on the 2010 race.
For 2011, FIA GT3 regulations were adopted, opening the race to the world, however, entires took a dive. Last year, 26 entered, while 25 cars started this year's race.
General Manager of the Armored Auto Group Paul Blair says that the long-term potential of the Bathurst 12 Hour is appealing, but he could not see a substantial improvement rate in competitor numbers.
"While we recognise the support the event has received from international competitors and manufacturers, entry numbers haven't matched pace with the investment required, so therefore we have elected to withdraw our support," said Blair.
"The year-on-year growth hasn't kept pace with projections despite opening the field up to FIA GT3 machines two years ago.
"We wish the Bathurst 12 Hour all the best for future success."
Blair says that the company's decision will not affect its commitment to the other sponsorship programs in Australian motorsport.
"This decision bears no impact on the properties that we support in the Australian motorsport market – V8 Supercars, the V8 Utes and Speedcafe.com," he said.
"We will continue to support those properties with the Armor All Pole Award in both V8 Supercars and V8 Utes; as a major supporter of the Armor All Gold Coast 600 and as a Platinum Partner of Speedcafe.com."
Bathurst 12 Hour event organiser James O'Brien was unavailable for comment.