Win a NASCAR holiday with IRWIN Tools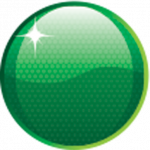 If you've ever wanted to watch live NASCAR at one of the biggest events of the year IRWIN Tools is giving you the opportunity.
A simple IRWIN Tools product purchase could see you watching the NASCAR action track-side as drivers like Jimmie Johnson, Jeff Gordon, Tony Stewart, Dale Earnhardt, Jr. and Australia's own Marcos Ambrose battle it out over 500 laps as they strive to win the famous IRWIN Tools Bristol Night race.
By going to your local participating hardware store and buying an IRWIN Tools product you could win some fantastic on-the-spot prizes and go into the draw to travel to NASCAR's great night race.
When you purchase an IRWIN product you will receive your 'Rip a Trip' to Bristol card where you will have a one in two chance of winning IRWIN Tools merchandise instantly. You could walk out of the store with an IRWIN branded cap, a t-shirt, stubby holders or a pair of safety glasses.
By simply filling the information out on the back of the instant win card, regardless as to whether you win a prize or not, you will go into the draw to travel to Tennessee, USA, to watch the IRWIN Tools Bristol Night race live.
The trip includes two return flights from the winner's capital city to Tennessee plus an additional flight anywhere in the US, superior accommodation, meals, entertainment, all transfers plus $1,000 spending money.
"IRWIN Tools is proud to offer this great prize, it'll be nothing short of an action packed weekend and all you have to do is purchase one of our great products," said Laura Turnbull, IRWIN Tools' Marketing Director.
"The IRWIN Tools Bristol Night race is spectacular; it's the sights, the sounds, the smells and the energy that make a race at Bristol so exciting and so much fun.
"If you love motor sport it's a must attend event. Buy an IRWIN product and you could be there."
The IRWIN Tools 'Rip a Trip' to Bristol promotion is in-store now and concludes on June 30.
For more information and a current list of participating retailers CLICK HERE