Mark Webber pours cold water on Ferrari rumours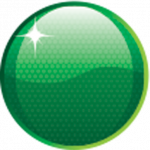 Mark Webber has poured cold water on the rumours linking him to a Ferrari drive in 2013.
The Australian Formula 1 star, currently third in the world championship, was linked to the famous Italian squad by a Spanish media outlet earlier this week. The report suggested that Webber had signed a pre-contract and would replace out-of-form driver Felipe Massa.
Webber is currently racing on a rolling one-year deal with Red Bull Racing – the team he has driven for since 2007.
While at F1's mid-season test at Mugello, Webber dismissed the Ferrari rumours.
"Sergio (Perez) was flavour of the month last week for the Ferrari drive. Now, it's me," he told ESPNF1 at Mugello.
"I'm focusing 100 percent on this season and doing the best job for myself and Red Bull Racing. I'm not putting any energy into anything else.
"There's a whole season ahead of us before we need to think about the future. One day the talk is about Jenson (Button joining Ferrari), then it's Sergio, now it's me. I haven't signed anything.
"My focus is on this team. We've had a good start to the season, we're only four races down and the road is very, very, very long before we start talking about the future."
CLICK HERE for Speedcafe.com's report and results from Mugello's first day of testing.