Dunlop Series driver gets local backing for Perth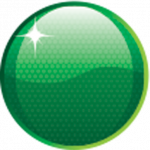 Daniel Jilesen will compete with backing from a local West Australian company in the second round of the Dunlop Series at Barbagallo Raceway this weekend.
The New Zealander has secured support from Perth-based companies Groundworks Demolition and Shredding Services. The two companies, owned by the same proprietor, will be seen on doors of Jilesen's Matt Stone Racing Ford Falcon BF.
Jilesen will also continue to carry support from Drillpro Services on the bonnet of his #86 entry.
Jilesen scored zero points in the opening round of the Dunlop Series in Adelaide after being involved in a shunt on the start-finish straight, just moments after the first race of the season began.
With fresh sponsorship, a rebuilt car and a strong test session under his belt, Jilesen is hoping to turn around his season in Perth this weekend.
"They are only on board for one round, and they are based in WA, and I'm hoping to give them some good exposure," Jilesen told Speedcafe.com.
"We're hoping for some good results, especially after Adelaide. That was not the way to start the season, so we're going to push towards the top 10 in Perth.
"We had a test day at Queensland Raceway recently and it was really good to get back in the car after the accident. We ran some good times, tested some new stuff and got some good laps in after missing about 40 laps at Adelaide.
"We actually went a bit faster than my first test day with the team so it's looking quite good."
Jilesen is part of the two-car Matt Stone Racing Dunlop Series team, partnered by Ash Walsh who sits sixth in the points.
Ford Performance Racing's Chaz Mostert leads the series ahead of Walkinshaw Racing's Nick Percat and Stone Brothers Racing's Scott McLaughlin.
Practice for the Dunlop Series begins on Friday.