Dreamtime Racing scores new sponsor partnership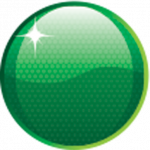 Dunlop Series team Dreamtime Racing has revealed a new major sponsor ahead of the second round of the series this weekend.
Security and Risk Management organisation Global Security Management (a division of Wilson Security) will flank the doors on both Dreamtime Racing V8 Supercars driven by David Russell and Cameron Waters.
Dreamtime Racing encompasses an array of opportunities for Aboriginals youths and their communities, including apprenticeship and training schemes across all facets of race operations.
Additionally the program highlights the achievements of the aboriginal co-operative groups throughout Australia while developing programs in these communities to tackle issues including road safety.
Wilson Security CEO John McMellan says the link with Dreamtime Racing is an extension of its current involvement with the aboriginal community.
"Wilson Security is delighted through our Global Security Management brand to extend our commitment to indigenous communities with support of Dreamtime Racing," McMellan said.
"Already committed to indigenous employment through our association with the Australian Employment Covenant, we see this as a great opportunity to promote the relationship between our indigenous staff and motor racing.
"Our Global Security Management brand is a leading security employer in the Pilbara and relies on many Aboriginal staff.
"We are proud of our long-standing association with motorsport and the opportunity to bring these areas together is a key step in our future commitment."
Mildura aboriginal co-operative director Steve Portelli is pleased to welcome the Global Security Management to the team.
"We are very pleased to welcome Global Security Management to Dreamtime Racing and applaud the initiatives they already undertake to support job and training initiatives for aboriginals," Portelli said.
"Dreamtime Racing undertakes and highlights issues of national importance and Global Security Management is commended for taking a stand to support opportunities in this unique and imperative program. We look forward to working together to develop training initiatives within and external to the race team."
The Dreamtime Racing/Global Security Management V8 Supercars will be on track from 9:30am Friday and have a three race format for the weekend.