David Brabham ready for Spa six-hour enduro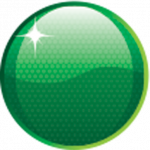 Having been in a position to achieve a podium at the Sebring 12-hours event, David Brabham is eagerly awaiting the start of this weekend's Spa 6-hour race.
Brabham and his team mates, Karun Chandhok and Peter Dumbreck, only received their race ready JRM Racing Honda ARX-03a the day before the Sebring race and drove well to put themselves into a podium position, but a suspension problem meant they were forced to spend 15 laps in the garage and finished sixth in the LMP1 category.
With six weeks of development and preparation behind them, Brabham believes the team is well placed to achieve a top result at this weekend's second round of the World Endurance Championship, in Belgium.
"After Sebring, the team have been able to catch their breath and take a good look at the data, so I am sure we will be in even better shape at Spa and I'm anticipating a strong performance," said Brabham.
"We are in with a chance of being the leading petrol-engined car, as the Audi diesels still have an advantage."
Brabham is a big fan of the Spa-Francorchamps circuit, having raced there in several different categories over the years.
"I love the circuit and have raced there in F3, F1, Touring Cars and Sportscars," said Brabham.
"I won the Spa 24-hours there in 1991.
"The weather (at Spa) is so changeable it can open up opportunities, so we have to make sure that we're in a position to take advantage of them."
Team Principal James Rumsey believes the team has the ingredients to win.
"Our performance at Sebring proved that we have the pace to get to the podium," said Rumsey.
"All three of our drivers have raced at Spa before and say it's one of their favourite tracks.
"If we can bring all of these elements together, then we should be in line for a good result.
"Our target is the same as always – to achieve the unachievable!"
The 6-hours of Spa kicks off with practice on Thursday with the race starting at 10.30pm on Saturday evening (AET).