McConville scores Ferrari drive with Maranello Motorsport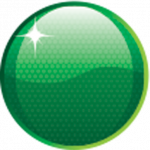 Cameron McConville will compete in the third round of the Australian GT Championship in a brand-new Ferrari 458 GT3 at Winton Motor Raceway.
The new car, prepared by Maranello Motorsport, was tested by McConville and regular driver Nick O'Halloran at Phillip Island recently.
McConville replaces O'Halloran's regular co-driver Allan Simonsen who will be busy during the June 22-24 meeting while he competes at Le Mans.
The Australian GT round will be held in conjunction with the Shannons Nationals Motor Racing Championships.
McConville/O'Halloran will compete in Maranello's black Ferrari, supported by Apex Tubulars, while the team's second red car will be driven by two-times Bathurst 1000 winner John Bowe and Pete Edwards.
McConville says that the drive is for Winton only, but is keen to have a strong run in the Ferrari.
"It's just a one off at this stage," he said.
"Nick had a pre-existing agreement with Allan Simonsen, but with his Le Mans commitments, he can't do Winton, so at the moment, Allan will do Phillip Island (Round 2) and I'll take over the seat at Winton.
"For me, the opportunity to drive these GT cars, in particular the Ferrari, was too good to pass up.
"The other good fit for me is that I do a few driver coaching days for Maranello Motorsport. I have an existing relationship there with Nick and (team owner) Mark Coffey, and it's nice to jump in a real race car again and do some quality miles."
Australian GT race regulations will allow for two drivers to compete in the one entry at Winton, although some teams do not elect to take up this option.
McConville says that he hopes the 458 GT3 will be a top three car.
"The Ferrari will be good at Winton. It feels like a good car point to point," he said.
"I'd like to think that we could be in the top three there. 'JB' will be with Pete Edwards, the Mercs are quick, but I'm not sure of all of the driver line-ups and whether others will run two driver line-ups.
"We're certainly going there to run in the top bunch, so providing I can get my head around the car, I'm sure we'll be fast enough. I can't wait to do some miles in it."
Before McConville races at Winton in the Ferrari, he will drive in the third round of the V8 Utes Series at Barbagallo Raceway this weekend.