Mark Webber in a fresh round of Ferrari rumours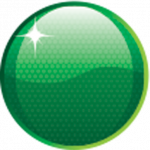 Australian Formula 1 ace Mark Webber has been linked to Ferrari for the second time in as many years.
The Red Bull Racing driver, currently third in the world title, has become the subject of a fresh round of contact rumours, with Spanish publication El Mundo Deportivo suggesting that Webber may have signed a pre-contract with Ferrari.
Last year, Webber was involved in similar rumours before signing a one-year extension with champion team Red Bull.
In the past month, the F1 paddock has been linking Sauber's Malaysian podium placer Sergio Perez at Ferrari, replacing Felipe Massa.
Now, Webber has been thrown back into the mix, according to El Mundo Deportivo writer Raymond Blancafort.
"There may be a pre-contract, but between Ferrari and Webber," wrote Blancafort.
Pre-season, Webber said that he is keen to remain in Formula 1 beyond 2012, but only in a competitive car.
"I'd need something competitive," said the 35 year old about 2013.
"Being at the front, is certainly a big, big factor of me staying very hungry and motivated."
If Webber remains in F1 next year, it will be his 12th consecutive season. The Australian has driven for Minardi, Jaguar, Williams and Red Bull.
The next round of the F1 World Championship will be held at Catalunya, Spain, in two weeks time.