Elite Class leader withdraws from Perth Carrera Cup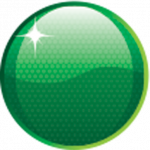 Porsche City Index Carrera Cup class leader Max Twigg will miss the third round of the series at Barbagallo Raceway this weekend.
The reigning Elite Class champion will miss the event due to other commitments.
Twigg's absence from Perth will not affect his run at back-to-back titles as Elite class drivers are allowed to drop their worst round at the end of the season.
With Twigg out of the Perth round, second and third placed Elite Class front-runners James Koundouris and Tony Bates will be keen to take advantage of the leader's absence.
The Porsche field will also feature former AFL footballer Troy Wilson, who will line up in the #40 Guest Car.
Wilson played 37 games for the West Coast Eagles between 2001 and 2003, kicking the most goals for the Perth based AFL club in the 2001 season.
The former Eagles star now joins the Carrera Cup field having taken his former coach, and current coach of the West Coast Eagles John Worsfold, a hot lap in the Porsche 911 GT3 Cup car at Barbagallo Raceway last week.
Carrera Cup action kicks off at Barbagallo Raceway on Friday ahead of a three-race format.
See below for vision of the Worsfold hot lap.