Dick Johnson unveils unique helmet artwork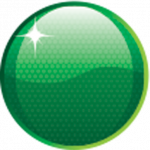 Five-time Australian Touring Car Champion Dick Johnson has unveiled the Eamon O'Toole artwork 'Dick Johnson's Helmet' at his team workshop today.
The life-size piece, designed for the Ipswich Art Gallery's exhibition, REVHEAD: the motorsport art of Eamon O'Toole presented by Speedcafe.com has been the subject of a working piece within the exhibition.
The construction of the helmet has been chronicled in photographs displayed at the gallery over the course of the exhibition.
The working exhibition depicts several images throughout the entirety of the helmet production process, from the concept stage through to the finished artwork itself.
Johnson was pleased to reveal the unique artwork.
"The finished piece looks great, I kept up to date with the photos as they came through, so I had some idea of the physical form but to see it in person is another thing entirely," said Johnson.
"Eamon has stayed true to the design of the helmet but has also given it his own touch with the decals and other little details.
"The scope of the artwork is incredible, Eamon has obviously put a lot of work into it, especially the extensive detailing all over the helmet, it is definitely an eye-catching piece."
For Eamon O'Toole the unveiling was the culmination of several weeks of hard work.
"The artwork took 10 weeks from start to finish, the process of studying the helmet and putting pen to paper took almost a month and the physical creation was a six week process," said O'Toole.
"The inspiration and development process took almost as long as physically constructing the sculpture, which included building the shape of the helmet, melting the plastic, drawing, painting and creating the individual decals.
"I am very happy with the final piece, it is incredibly intricate with several points of interest, my goal was for the viewer to not only see the sculpture as a whole but to highlight all the individual aspects also.
"I am most proud of the decals that adorn the helmet, like a crown with jewels."
The 'Dick Johnson Helmet' will join the two other Eamon O'Toole pieces in the City of Ipswich's permanent collection, 'The Big Bang' and the 'Sidchrome Tool Chest.'
Patrons will have one last chance to see 'The Dick Johnson Helmet' alongside the entire exhibition, with REVHEAD: the motorsport art of Eamon O'Toole in its last week, closing after Sunday, May 6.