Dakar entry on offer at Australasian Safari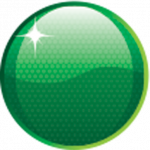 One amateur motorbike competitor in this year's Australasian Safari will live the dream with a free entry into the world famous Dakar Rally in South America next January.
The Organisers of the Dakar Rally, and the Australasian Safari have just signed an agreement that will see the winner of the MOTO category of the Safari receive free entry into Dakar 2013. This will be known as the Dakar Challenge.
The Australasian Safari has been selected as one of only four events for the world's most extreme and legendary off-road motorsport races.
"We've known for some years now that the Australasian Safari is our region's toughest off-road motorsport event, but this agreement now acknowledges our status on the international stage," said Australasian Safari event director Justin Hunt.
"The agreement gives the Safari international recognition and further credibility as a major player on the world scene.
"For several years we have had strong international competitors come to Australia to compete as a serious rehearsal for Dakar and this agreement will hopefully encourage further international interest in our event."
Two car crews will be chosen from the Toyota 1000 Race Desert in Botswana and the Pharaohs Rally (Egypt), whilst two motorbike riders will be heading to South America from the Taklimakan Rally in China and the Australasian Safari in Western Australia.
A condition of entry into the Dakar Challenge is that entrants must never have participated in the Dakar, nor have finished in the top ten of an FIM all terrain rally.
The Australasian Safari, from 21 to 29 September 2012, is an eight-day endurance 3500km race through the mid west of Western Australia. Dakar 2013 is a massive 8000km race from Lima, Peru through Argentina and finishing in Santiago, Chile from 5 to 20 January 2013.