Barbagallo Raceway's new pit facility ready to go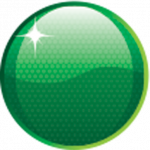 The West Australian Sporting Car Club has received all of the construction approvals it needs to host the first event with its brand-new pit facility at Barbagallo Raceway for the Tradingpost Perth Challenge this weekend.
The new in-field pit complex features 30 garages, a three-story administration building and an over-track footbridge.
The total cost of the project has been estimated at $10 million.
The Wanneroo circuit was set to hold a club-level meeting recently, but was unable due to on-going construction.
West Australian Sporting Car Club general manager Malcolm Bulley says there may be minor issues over the weekend, but is confident the meeting will be a success.
"Everything is ready, but we're still a little anxious," Bulley told Speedcafe.com.
"There'll be no major problems, but there's always some issues with any new infrastructure.
"There may be some teething issues, but I don't know what they'll be yet. We'll just tackle them as the weekend unfolds.
"But I have no doubt that it will be a fantastic event."
The Tradingpost Perth Challenge for V8 Supercars kicks off this Friday.