Three-straight for Will Power in Brazil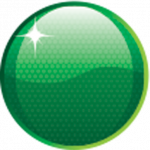 Will Power has won his third-straight IndyCar race and third-straight Sao Paulo Indy 300 beating home Ryan Hunter-Reay in Brazil.
Pole sitter, Power held off Hunter-Reay on a Lap 71 restart with Takuma Sato coming from last position on the grid and a drive-through penalty to finish third.
The Australian is the first driver since Scott Dixon in 2007 to win three consecutive races (Watkins Glen, Nashville, Mid-Ohio). With Helio Castroneves winning at St. Petersburg, it's the first time in his 44-year motorsports career that team owner Roger Penske has won the first four races of a season.
There were five full-course cautions, including incidents on Lap 29 and Lap 67 restarts that bottled up six cars and eight cars, respectively, in the slow speed Turns 1-2 complex to mix up the running order.
Power, who inherited the point when Scott Dixon pitted under caution on Lap 64, held off Hunter-Reay on the Lap 67 restart, which quickly turned into a Turn 1 parking lot that collected, among others, Dixon. Recognizing it as possibly his final opportunity to overtake Power, Hunter-Reay moved to the outside in Turn 1 of the Lap 71 green flag.
"(The final restart) was the key to winning," said Power.
"Ryan got a really good jump. I knew I just had to go like you wouldn't believe through the first complex of corners because I knew he could get a run on me. Ryan is one of the hardest guys you will ever race; he never gives up."
Castroneves overtook front-row starter Dario Franchitti on that restart to finish fourth.
Australia's other driver in the race, Ryan Briscoe, was runinng inside the top-5, but crashed out of the race after sliding wide after hitting a damp patch on the road.
The next race is the big one – the Indianapolis 500 on 27 May.
Here are the race highlights
Here are the top two drivers
RESULTS
| | | | |
| --- | --- | --- | --- |
| Position | Driver | Team/Car | Time/Gap |
| 1 | Will Power | Penske : Chevrolet | 75 laps 2h08m18.2816s |
| 2 | Ryan Hunter-Reay | Andretti : Chevrolet | + 0.9045s |
| 3 | Takuma Sato | Rahal : Honda | + 2.3905s |
| 4 | Helio Castroneves | Penske : Chevrolet | + 4.5489s |
| 5 | Dario Franchitti | Ganassi : Honda | + 5.1722s |
| 6 | James Hinchcliffe | Andretti : Chevrolet | + 6.2615s |
| 7 | JR Hildebrand | Panther : Chevrolet | + 8.3764s |
| 8 | Charlie Kimball | Ganassi : Honda | + 8.5905s |
| 9 | EJ Viso | KV : Chevrolet | + 10.3449s |
| 10 | Rubens Barrichello | KV : Chevrolet | + 10.8477s |
| 11 | Oriol Servia | Dreyer & Reinbold : Lotus | + 24.4771s |
| 12 | Simon Pagenaud | Schmidt : Honda | + 1 lap |
| 13 | Tony Kanaan | KV : Chevrolet | + 1 lap |
| 14 | Marco Andretti | Andretti : Chevrolet | + 1 lap |
| 15 | James Jakes | Dale Coyne : Chevrolet | + 1 lap |
| 16 | Graham Rahal | Ganassi : Honda | + 1 lap |
| 17 | Scott Dixon | Ganassi : Honda | + 1 lap |
| 18 | Sebastien Bourdais | Dragon : Lotus | + 1 lap |
| 19 | Mike Conway | Foyt : Honda | + 2 laps |
| 20 | Ana Beatriz | Andretti : Chevrolet | + 2 laps |
| 21 | Ed Carpenter | Carpenter : Chevrolet | + 3 laps |
| DNF | Justin Wilson | Dale Coyne : Honda | 66 laps |
| DNF | Josef Newgarden | Fisher : Honda | 61 laps |
| DNF | Simona de Silvestro | HVM : Lotus | 28 laps |
| DNF | Ryan Briscoe | Penske : Chevrolet | 21 laps |
| DNF | Katherine Legge | Dragon : Lotus | 20 laps |
CHAMPIONSHIP POINTS
| | | | |
| --- | --- | --- | --- |
| Position | Driver | Team/Car | Points |
| 1 | Will Power | Penske : Chevrolet | 127 |
| 2 | Helio Castroneves | Penske : Chevrolet | 103 |
| 3 | Simon Pagenaud | Schmidt : Honda | 100 |
| 4 | Scott Dixon | Ganassi : Honda | 96 |
| 5 | James Hinchcliffe | Andretti : Chevrolet | 95 |
| 6 | Ryan Hunter-Reay | Andretti : Chevrolet | 81 |
| 7 | Ryan Briscoe | Penske : Chevrolet | 73 |
| 8 | Graham Rahal | Ganassi : Honda | 62 |
| 9 | Rubens Barrichello | KV : Chevrolet | 59 |
| 10 | JR Hildebrand | Panther : Chevrolet | 57 |
| 11 | EJ Viso | KV : Chevrolet | 54 |
| 12 | Tony Kanaan | KV : Chevrolet | 54 |
| 13 | Dario Franchitti | Ganassi : Honda | 52 |
| 14 | Justin Wilson | Dale Coyne : Honda | 52 |
| 15 | Mike Conway | Foyt : Honda | 50 |
| 16 | Takuma Sato | Rahal : Honda | 48 |
| 17 | Sebastien Bourdais | Dragon : Lotus | 47 |
| 18 | Marco Andretti | Andretti : Chevrolet | 45 |
| 19 | Oriol Servia | Dreyer & Reinbold : Lotus | 45 |
| 20 | Charlie Kimball | Ganassi : Honda | 44 |
| 21 | James Jakes | Dale Coyne : Chevrolet | 43 |
| 22 | Josef Newgarden | Fisher : Honda | 42 |
| 23 | Ed Carpenter | Carpenter : Chevrolet | 40 |
| 24 | Alex Tagliani | Team Barracuda : Lotus | 37 |
| 25 | Katherine Legge | Dragon : Lotus | 36 |
| 26 | Simona de Silvestro | HVM : Lotus | 36 |
| 27 | Ana Beatriz | Andretti : Chevrolet | 0 |