Jonathon Webb adds colour for good cause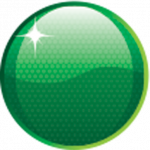 Jonathon Webb's Commodore will have a splash of colour on it in Perth this weekend with his yet to be sponsored supercar showing its support for the Tour de Cure charitable bike ride.
Webb's #19 white livery will display Tour de Cure branding across its doors, bonnet and rear. The slogan 'Riding to Cure Cancer' aims to promote awareness of the charity and event.
The fifth Tour de Cure kicks of in Brisbane next week and raises much needed funding to assist research, support and the prevention of cancer. The charity also aims to educate 10,000+ children about the importance of healthy lifestyle choices and habits to prevent the disease.
"Too many of us have had our lives affected in one way or another by cancer," said Webb.
"The recent passing of our friend and colleague Jason Richards has brought this close to home. Our team is really excited to support this amazing cause, to raise awareness and help generate funds.
"Cycling is an integral part of our training regime and something I love doing, I am really looking forward to participating. Hopefully my car's branding this weekend helps to strengthen the Tours profile."
Webb will participate in three stages of the event cycling over 450km from Airlie Beach to Ingham from Thursday 10th May. Fellow drivers James Courtney and Tim Slade have also signed up for the tour.
Fans and supporters can get behind Webb by CLICKING HERE or visiting www.tourdecure.com.au to make a donation and pledge your support.