British Champ wins Aussie MX Nationals round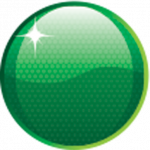 Double British Motocross Champion, Brad Anderson took out the MX1 Monster Energy MX Nationals event at Wonthaggi in Victoria having won the opening moto of the third round of the Championship.
Following up from the opening moto win, Carlton Dry Honda Thor Racing's Anderson finished second and third in the remaining two motos of the day. He suffered with arm pump during the second moto, however relaxed to come across the line second behind Motul Pirelli Suzuki's Todd Waters. Waters' team-mate, Cody Cooper won the final moto, but finished the day fifth overall.
CDR Yamaha's Lawson Bopping completed the podium, whilst his team-mate Josh Coppins retains the Series lead having finished the Victorian event fourth.
Carlton Dry Thor Honda's Ford Dale took out the Motul MX2 category after a titanic battle with 07 Motorsport's Adam Monea, who benefited from having New Zealand identity, Daryl Hurley in his corner throughout the weekend. Josh Cachia broke through for his first moto win in the opening race of the day, whilst Championship leader Luke Styke maintained his good form, winning moto two. Dale won the final moto which guaranteed him the round win.
In the Pirelli Development Series, another new winner in Kiwi Kayne Lamont took the victory after his win in the second moto. He edged out Sam Martin and Kale Makeham, with Martin assuming the Series lead.
Lamont, Martin and Dylan Long won the three Pirelli MXD motos at Wonthaggi.
The next round of the Championship will be held in Wanneroo, Western Australia – May 12-13.
POINTS STANDINGS (TOP 10 – AFTER ROUND 3 OF 10):
MX1 Championship Standings:
1. Josh Coppins 181
2. Brad Anderson 161
3. Todd Waters 152
4. Jake Moss 148
5. Lawson Bopping 146
6. Jay Marmont 139
7. Cody Cooper 137
8. Tye Simmonds 133
9. Daniel Reardon 96
10. Daniel McCoy 83
MX2 Championship Standings:
1. Luke Styke 192
2. Ford Dale 179
3. Kirk Gibbs 162
4. Josh Cachia 149
5. Kade Mosig 140
6. Cheyne Boyd 136
7. Adam Monea 135
8. Errol Willis 115
9. Justin McDonald 110
10. Ryan Marmont 91
MXD Championship Standings:
1. Dylan Long 168
2. Sam Martin 157
3. Dylan leary 157
4. Kayne Lamont 155
5. Kale Makeham 152
6. Joel Milesevic 131
7. Jay Wilson 128
8. Mitch Norris 123
9. Mitch Budd 90
10. Dylan Wills 87