V8 SuperTourers closing on Taupo confirmation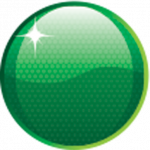 V8 SuperTourers Series organisers are close to finalising the category's maiden series calendar, with confirmation that Taupo will hold the first endurance race expected soon.
After initial plans to follow its four sprint events with endurance rounds at Taupo, Hampton Downs and Ruapuna, an in-season calendar shake-up saw Pukekohe installed as the second co-driver event. The original Taupo meeting was also changed to a 'to be announced' status.
Category officials have now edged closer to reinstating Taupo on its calendar, with the September 1-2 weekend nominated as the race date – three weeks after its original calendar slot.
V8 SuperTourers CEO Paul Radisich says that he expects to confirm the final V8 SuperTourers calendar in the coming week.
"It's still between Hampton Downs and Taupo (for the first endurance race), but I have to say it's probably leaning towards Taupo," Radisich told Speedcafe.com.
"I'd like to think we'll get that confirmed next week sometime."
The date of the fifth round was originally slated for early August, but Radisich says that the date change has come to allow for better weather and give the class a longer mid-season break to iron out its 'first year' bugs.
"There's a lot of competition from other sports, rugby in particular, and mid-winter the weather will just be atrocious," he said.
"It was a board decision to extend the mid-season a bit longer. As you know, we've got to keep working on the cars and get everybody happy on that side.
"So it gives us a bit longer break if there's things going down the line as a lead-in to the enduros."
While the date and venue appear set, the format is yet to be confirmed.
Pukekohoe's endurance race will be a straight-forward 500km, two driver race, while Taupo is likely to be conducted over a multi-race format.
"The cars have not done that sort of distance before, so we want to give ourselves as much time as possible so that we have all the bugs sorted out," Radisich said.
"Taupo will be 300km, but in what format is yet to be decided.
"There are many connotations as to how it could play out, but it'll definitely add up to 500km."
The V8 SuperTourers conclude its third round at Manfeild today, with two races scheduled. Jonny Reid won yesterday's first race, ahead of John McIntyre and Greg Murphy.
CLICK HERE for Speedcafe.com's race report.
See below for Speedcafe.com's post-race video wrap with race winner Jonny Reid.