Murphy: Wins crucial to V8 SuperTourer title fightback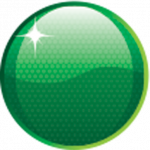 Greg Murphy says that repeating his winning performance from Race 3 at Manfeild is the only way that he can climb back into contention for the inaugural V8 SuperTourers title.
The V8 Supercars star has won three of the six races he has contested in the New Zealand class this season, but sits third in the points standings after missing Round 2 at Ruapuna while recovering from back surgery.
Four of the season's seven rounds still remain, with three of those endurance events.
Murphy will be joined by Fabian Coulthard, who took two races and the round while filling in for Murphy at Ruapuna, for the co-driver races.
According to Murphy, the 362 point gap to series leader Jonny Reid is ominous, but not insurmountable.
"I've made it very hard for myself," Murphy told Speedcafe.com of the points situation.
"We'd be a long way ahead in the championship if I wasn't out injured, assuming I'd done well at Ruapuna.
"Fabian (Coulthard) did a great job and my car was obviously very good there, but that's the way it is.
"We just have to keep winning races and see where we are at the finish. Hopefully by the end of the year it will be forgotten that I missed a round!"
Murphy's victory in the Manfeild final came despite a late charge from John McIntyre, who slashed the Holden driver's 4s lead to just 0.2s during the last four laps.
Murphy had earlier gotten the better of pole-sitter Jonny Reid on the opening lap, before conserving wet tyres on a drying track became the order of the day.
"Starting on the outside wasn't ideal, but I made a great start," recalled Murphy afterward.
"Jonny was fantastic – we raced all the way around the first three turns and I was able to get ahead of him.
"I wanted to control the race from there, but I was only just able to do that. John came a lot faster in the last three or four laps than what I'd thought.
"My tyres had given up the ghost and I couldn't push any harder. I was trying to make up time under brakes, but the tyres wouldn't take it. John had played his strategy well, but mine turned out to be a fraction better."
The 2012 V8 SuperTourer Series continues at Hampton Downs on June 1-3.