Kyle Busch scores first win of 2012 at Richmond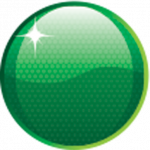 Kyle Busch has backed-up victory as an owner in the Nationwide Series race at Richmond, with a win as a driver in the Capital City 400 presented by Virginia is for Lovers Sprint Cup race.
The win was his first of 2012 in NASCAR's premier racing series and broke a 22-race winless streak.
After watching his brother Kurt steer his team's car to victory lane on Friday night, Kyle Busch made the most of a late race re-start to jump Tony Stewart, who appeared headed for victory.
Stewart was left fuming after claiming the caution for debris was little more a than plastic soft drink bottle. With all the leaders coming to the pits with 13 laps left to run for fresh tyres, Busch beat him out of the pits and then streaked away at the re-start to lead home Dale Earnhardt Jr and Stewart across the finish line.
Carl Edwards was another one questioning the officials after he was black flagged for jumping the restart with 81 laps remaining.
Edwards lined up next to Stewart for the restart, and his spotter told him that he was the leader. But NASCAR ruled Stewart was the leader, so when Edwards sailed past him on the restart he was given the black flag and a drive-through penalty.
A tough evening for Australia's Marcos Ambrose who battled to find the balance of his car to finish 22nd.
RESULTS : Capital City 400 presented by Virginia is for Lovers
FIN

ST

CAR

DRIVER

MAKE

SPONSOR

PTS/BNS

LAPS

STATUS

1
5
18
Kyle Busch
Toyota
M&M's Ms. Brown
47/1
400
Running
2
10
88
Dale Earnhardt Jr.
Chevrolet
National Guard / Diet Mountain Dew
42/0
400
Running
3
22
14
Tony Stewart
Chevrolet
Mobil 1 / Office Depot
42/1
400
Running
4
7
11
Denny Hamlin
Toyota
FedEx Freight
40/0
400
Running
5
9
5
Kasey Kahne
Chevrolet
Farmers Insurance
39/0
400
Running
6
27
48
Jimmie Johnson
Chevrolet
Lowe's
39/1
400
Running
7
23
15
Clint Bowyer
Toyota
5-hour Energy
37/0
400
Running
8
1
55
Mark Martin
Toyota
Aaron's Dream Machine
37/1
400
Running
9
16
2
Brad Keselowski
Dodge
Miller Lite
35/0
400
Running
10
2
99
Carl Edwards
Ford
Ford EcoBoost
36/2
400
Running
11
24
17
Matt Kenseth
Ford
Ford EcoBoost
33/0
400
Running
12
20
42
Juan Montoya
Chevrolet
Target
32/0
400
Running
13
31
27
Paul Menard
Chevrolet
NIBCO / Menards
31/0
400
Running
14
37
1
Jamie McMurray
Chevrolet
McDonald's
30/0
400
Running
15
12
39
Ryan Newman
Chevrolet
U.S. Army Reserve
29/0
400
Running
16
4
22
AJ Allmendinger
Dodge
Shell / Pennzoil
28/0
400
Running
17
19
47
Bobby Labonte
Toyota
Bush's Baked Beans
27/0
400
Running
18
28
16
Greg Biffle
Ford
3M "Give Kids A Smile"
26/0
400
Running
19
3
29
Kevin Harvick
Chevrolet
Jimmy John's Gourmet Sandwiches
26/1
400
Running
20
21
83
Landon Cassill
Toyota
Burger King / Dr Pepper
24/0
400
Running
21
26
13
Casey Mears
Ford
GEICO
23/0
400
Running
22
14
9
Marcos Ambrose
Ford
Stanley
22/0
400
Running
23
6
24
Jeff Gordon
Chevrolet
DuPont
21/0
400
Running
24
18
20
Joey Logano
Toyota
The Home Depot
20/0
400
Running
25
8
56
Martin Truex Jr.
Toyota
NAPA Brakes
19/0
400
Running
26
11
43
Aric Almirola
Ford
Smithfield "Helping Hungry Homes"
18/0
398
Running
27
15
78
Regan Smith
Chevrolet
Furniture Row / Farm American
17/0
398
Running
28
13
51
Kurt Busch
Chevrolet
Phoenix Construction Services
16/0
397
Running
29
17
36
Dave Blaney
Chevrolet
SealWrap
15/0
397
Running
30
29
93
Travis Kvapil
Toyota
Burger King / Dr Pepper
15/1
397
Running
31
30
31
Jeff Burton
Chevrolet
BB&T
13/0
396
Running
32
38
34
David Ragan
Ford
Front Row Motorsports
12/0
394
Running
33
33
10
David Reutimann
Chevrolet
Tommy Baldwin Racing
11/0
394
Running
34
42
32
Reed Sorenson
Ford
Virginia Faith & Freedom Coalition
0
392
Running
35
40
33
Stephen Leicht
Chevrolet
Little Joes A
utos.com / Link-Belt
9/0
391
Running
36
41
38
David Gilliland
Ford
Long John Silver's
8/0
355
Running
37
34
30
David Stremme
Toyota
Inception Motorsports
7/0
139
Running
38
32
26
Josh Wise *
Ford
Morristown Driver's Service
6/0
127
Running
39
25
98
Michael McDowell
Ford
Curb Records
5/0
67
In Pit
40
43
74
Cole Whitt
Chevrolet
Turn One Racing
0
29
Running
41
35
87
Joe Nemechek
Toyota
AMFMEnergy.com / Pellet & Wood Stoves
0
28
Running
42
39
119
Mike Bliss
Toyota
Humphrey Smith Racing
0
23
Running
43
36
195
Scott Speed
Ford
Tommy Williams Drywall
1/0
19
Out of Race
* Denotes Rookie
STANDINGS : Race 9 of 36
| | | | | | | | | | |
| --- | --- | --- | --- | --- | --- | --- | --- | --- | --- |
| RANK | +/- | DRIVER | POINTS | BEHIND | STARTS | POLES | WINS | TOP 5 | TOP 10 |
| 1 | — | Greg Biffle | 338 | Leader | 9 | 1 | 1 | 5 | 6 |
| 2 | +2 | Dale Earnhardt Jr. | 333 | -5 | 9 | 0 | 0 | 4 | 7 |
| 3 | +2 | Denny Hamlin | 329 | -9 | 9 | 1 | 2 | 4 | 5 |
| 4 | -1 | Matt Kenseth | 328 | -10 | 9 | 0 | 1 | 5 | 5 |
| 5 | -3 | Martin Truex Jr. | 316 | -22 | 9 | 1 | 0 | 3 | 6 |
| 6 | +1 | Jimmie Johnson | 314 | -24 | 9 | 0 | 0 | 4 | 7 |
| 7 | -1 | Kevin Harvick | 313 | -25 | 9 | 0 | 0 | 2 | 5 |
| 8 | — | Tony Stewart | 307 | -31 | 9 | 0 | 2 | 3 | 4 |
| 9 | — | Carl Edwards | 287 | -51 | 9 | 1 | 0 | 2 | 6 |
| 10 | — | Ryan Newman | 278 | -60 | 9 | 0 | 1 | 2 | 3 |
| 11 | +2 | Kyle Busch | 265 | -73 | 9 | 0 | 1 | 2 | 4 |
| 12 | -1 | Clint Bowyer | 264 | -74 | 9 | 0 | 0 | 1 | 4 |
| 13 | +2 | Brad Keselowski | 252 | -86 | 9 | 0 | 1 | 2 | 4 |
| 14 | — | Paul Menard | 249 | -89 | 9 | 0 | 0 | 0 | 3 |
| 15 | -3 | Joey Logano | 241 | -97 | 9 | 0 | 0 | 0 | 2 |
| 16 | — | Juan Montoya | 239 | -99 | 9 | 0 | 0 | 0 | 1 |
| 17 | +1 | Jeff Gordon | 221 | -117 | 9 | 0 | 0 | 1 | 2 |
| 18 | +1 | Jamie McMurray | 220 | -118 | 9 | 0 | 0 | 0 | 2 |
| 19 | +5 | Mark Martin | 218 | -120 | 7 | 2 | 0 | 1 | 4 |
| 20 | -3 | Jeff Burton | 214 | -124 | 9 | 0 | 0 | 1 | 2 |
| 21 | +2 | AJ Allmendinger | 213 | -125 | 9 | 1 | 0 | 1 | 1 |
| 22 | -1 | Marcos Ambrose | 209 | -129 | 9 | 0 | 0 | 0 | 0 |
| 23 | +3 | Kasey Kahne | 205 | -133 | 9 | 2 | 0 | 1 | 3 |
| 24 | -4 | Aric Almirola | 205 | -133 | 9 | 0 | 0 | 0 | 1 |
| 25 | -3 | Regan Smith | 204 | -134 | 9 | 0 | 0 | 0 | 0 |
| 26 | -1 | Kurt Busch | 190 | -148 | 9 | 0 | 0 | 0 | 1 |
| 27 | — | Bobby Labonte | 188 | -150 | 9 | 0 | 0 | 0 | 0 |
| 28 | — | Casey Mears | 160 | -178 | 9 | 0 | 0 | 0 | 0 |
| 29 | +1 | David Ragan | 135 | -203 | 9 | 0 | 0 | 0 | 0 |
| 30 | -1 | David Gilliland | 134 | -204 | 9 | 0 | 0 | 0 | 0 |
| 31 | — | David Reutimann | 132 | -206 | 9 | 0 | 0 | 0 | 0 |
| 32 | — | Dave Blaney | 126 | -212 | 9 | 0 | 0 | 0 | 0 |
| 33 | +1 | Landon Cassill | 125 | -213 | 9 | 0 | 0 | 0 | 0 |
| 34 | -1 | Travis Kvapil | 119 | -219 | 8 | 0 | 0 | 0 | 0 |
| 35 | +1 | David Stremme | 76 | -262 | 8 | 0 | 0 | 0 | 0 |
| 36 | -1 | J.J. Yeley | 73 | -265 | 7 | 0 | 0 | 0 | 0 |
| 37 | — | Brian Vickers | 66 | -272 | 2 | 0 | 0 | 1 | 1 |
| 38 | — | Michael McDowell | 56 | -282 | 9 | 0 | 0 | 0 | 0 |
| 39 | — | Brendan Gaughan | 50 | -288 | 4 | 0 | 0 | 0 | 0 |
| 40 | — | Ken Schrader | 47 | -291 | 4 | 0 | 0 | 0 | 0 |
| 41 | +1 | Josh Wise* | 37 | -301 | 8 | 0 | 0 | 0 | 0 |
| 42 | -1 | Tony Raines | 35 | -303 | 2 | 0 | 0 | 0 | 0 |
| 43 | — | Terry Labonte | 27 | -311 | 1 | 0 | 0 | 0 | 0 |
| 44 | — | Hermie Sadler | 13 | -325 | 1 | 0 | 0 | 0 | 0 |
| 45 | — | Scott Riggs | 13 | -325 | 6 | 0 | 0 | 0 | 0 |
| 46 | — | Stephen Leicht | 9 | -329 | 1 | 0 | 0 | 0 | 0 |
| 47 | -1 | Robby Gordon | 6 | -332 | 2 | 0 | 0 | 0 | 0 |
| 48 | -1 | Scott Speed | 2 | -336 | 2 | 0 | 0 | 0 | 0 |
| 49 | -1 | Trevor Bayne | 0 | -338 | 3 | 0 | 0 | 0 | 1 |
| 50 | -1 | Sam Hornish Jr. | 0 | -338 | 1 | 0 | 0 | 0 | 0 |
| 51 | -1 | Ricky Stenhouse Jr. | 0 | -338 | 1 | 0 | 0 | 0 | 0 |
| 52 | -1 | Mike Bliss | 0 | -338 | 5 | 0 | 0 | 0 | 0 |
| 53 | -1 | Elliott Sadler | 0 | -338 | 1 | 0 | 0 | 0 | 0 |
| 54 | -1 | Reed Sorenson | 0 | -338 | 6 | 0 | 0 | 0 | 0 |
| 55 | -1 | Joe Nemechek | 0 | -338 | 7 | 0 | 0 | 0 | 0 |
| 56 | -1 | Danica Patrick | 0 | -338 | 1 | 0 | 0 | 0 | 0 |
| 57 | — | Cole Whitt | 0 | -338 | 1 | 0 | 0 | 0 | 0 |
| 58 | -2 | Timmy Hill | 0 | -338 | 1 | 0 | 0 | 0 | 0 |
| 59 | -1 | Tim Andrews | 0 | -338 | 0 | 0 | 0 | 0 | 0 |
| 60 | -3 | Michael Waltrip | 0 | -338 | 0 | 0 | 0 | 0 | 0 |
| 61 | -2 | Robert Richardson Jr. | 0 | -338 | 0 | 0 | 0 | 0 | 0 |
| 62 | -2 | Jeff Green | 0 | -338 | 0 | 0 | 0 | 0 | 0 |
| 63 | -2 | Bill Elliott | 0 | -338 | 0 | 0 | 0 | 0 | 0 |
| 64 | -2 | Stacy Compton | 0 | -338 | 0 | 0 | 0 | 0 | 0 |
| 65 | -2 | Mike Wallace | 0 | -338 | 0 | 0 | 0 | 0 | 0 |
| 66 | -2 | Kenny Wallace | 0 | -338 | 0 | 0 | 0 | 0 | 0 |
* Denotes Rookie